---
---
Day 1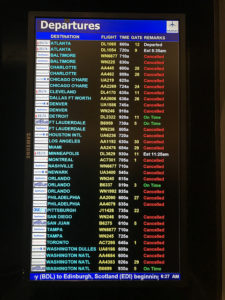 Flights a day after a Nor'easter were sparse.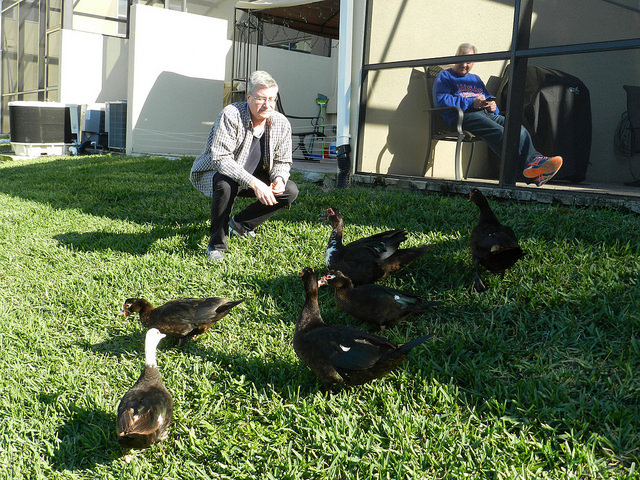 But at least the ducks in our yard were friendly.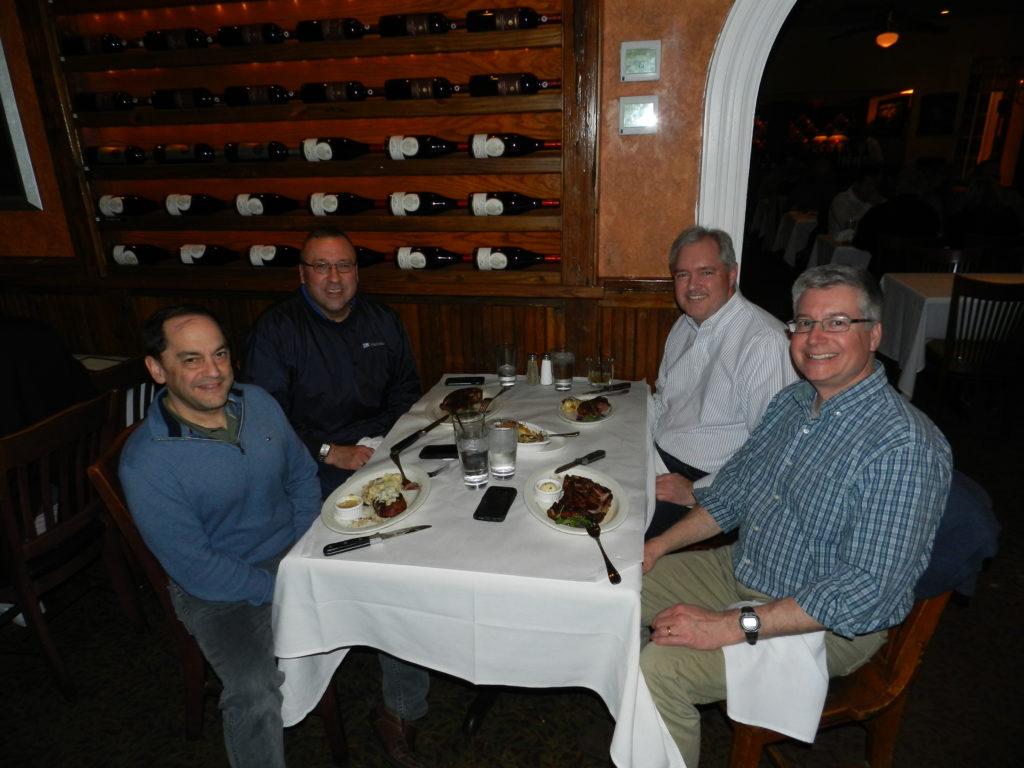 Dinner at Charley's
---
Day 2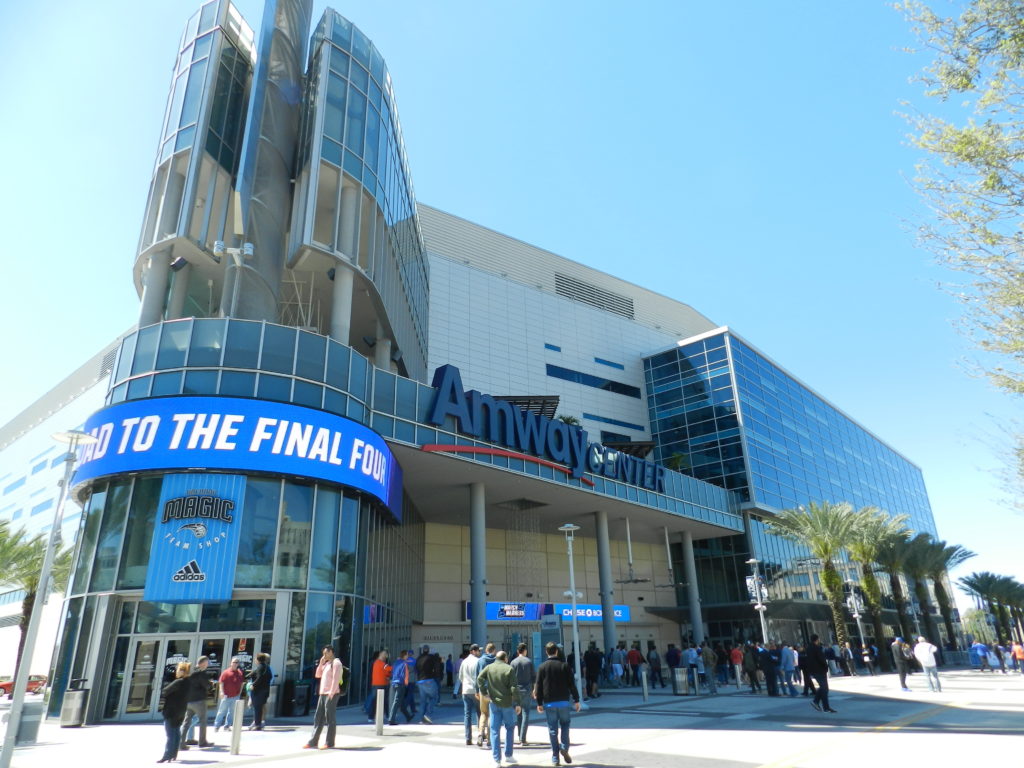 Let the game begin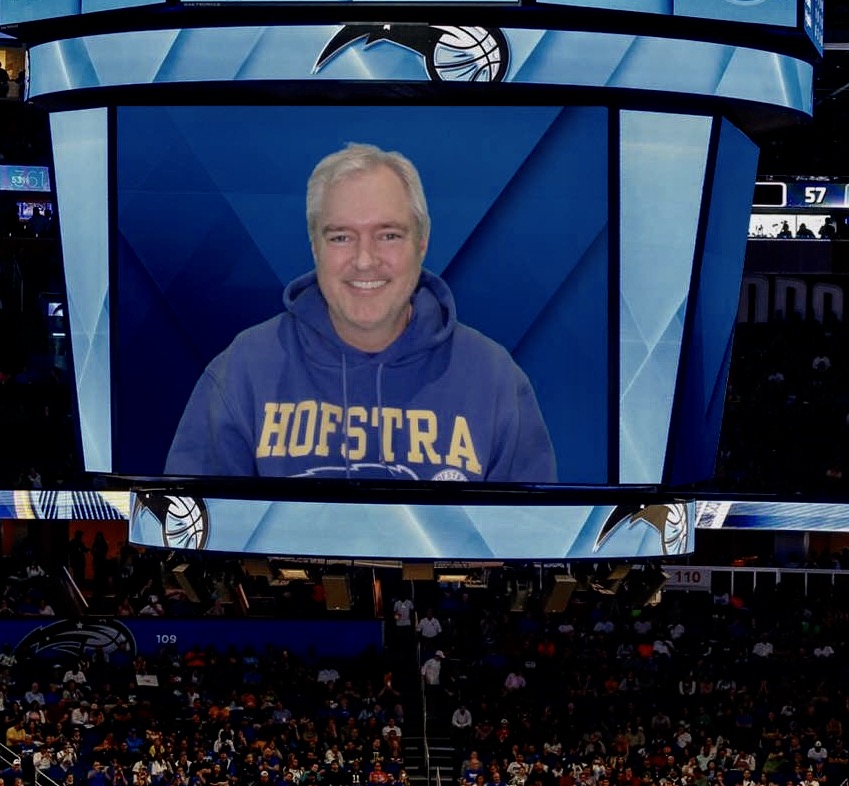 Jumbo-tron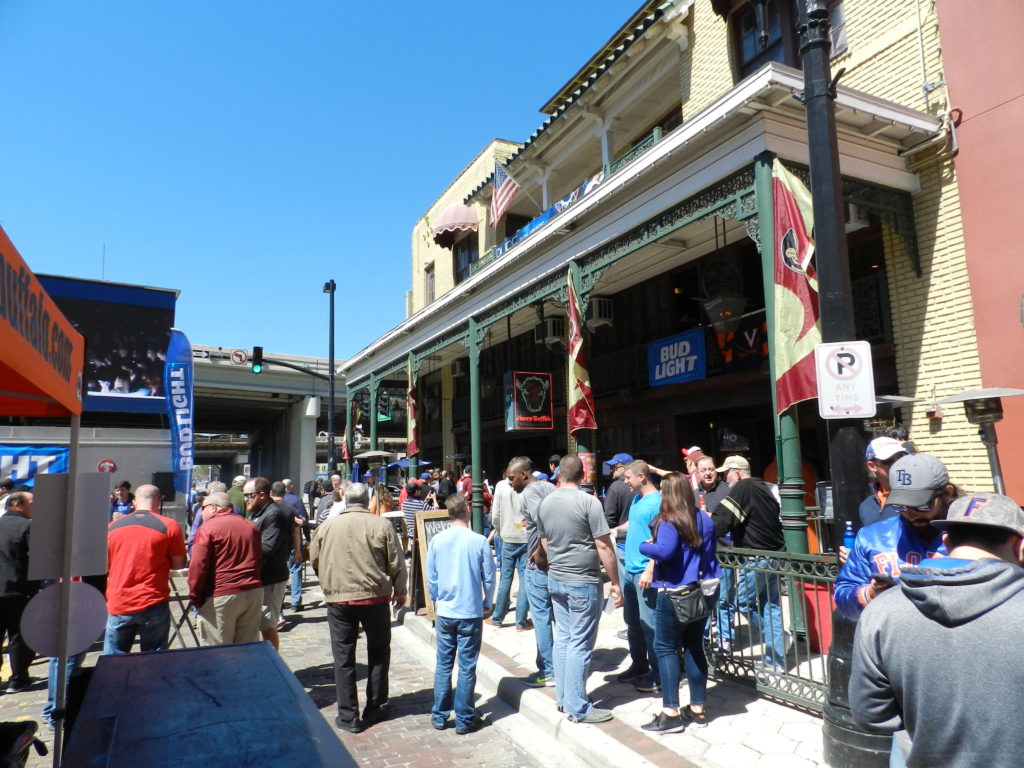 Church Street Station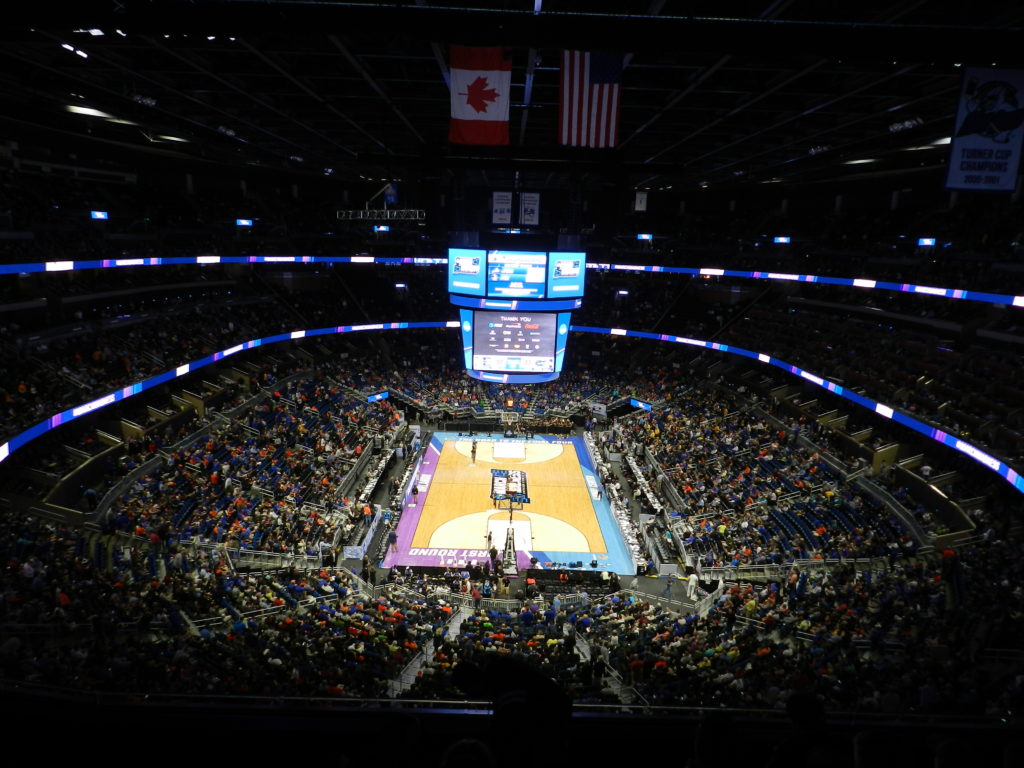 ---
Day 3

Detroit Tigers Spring Training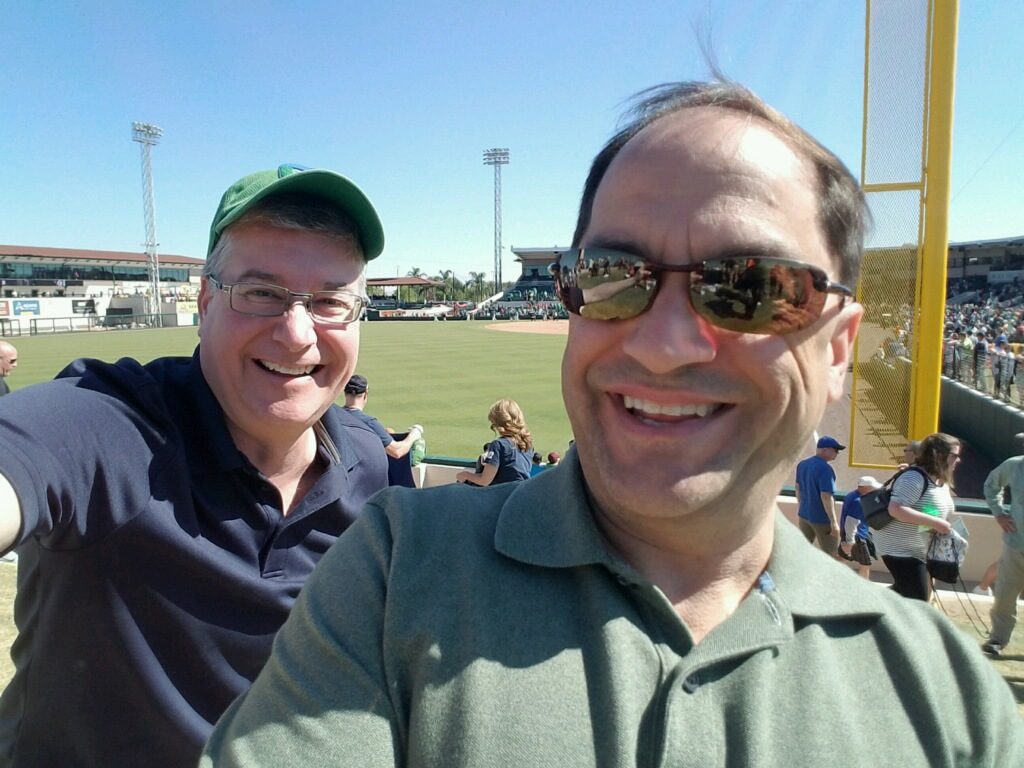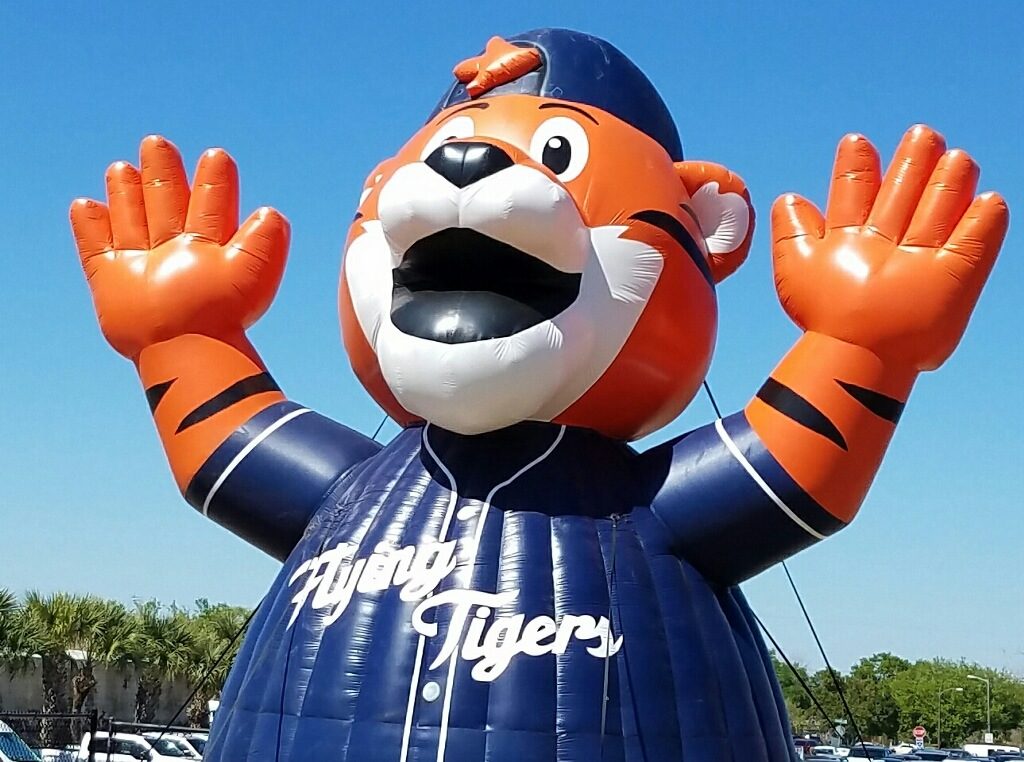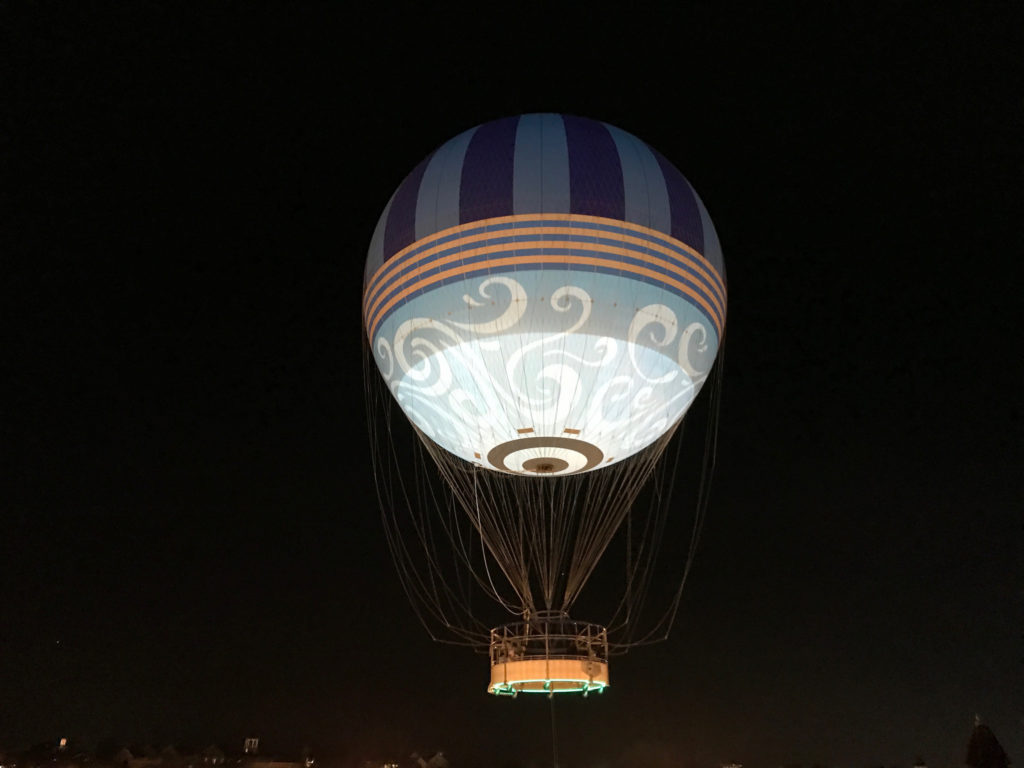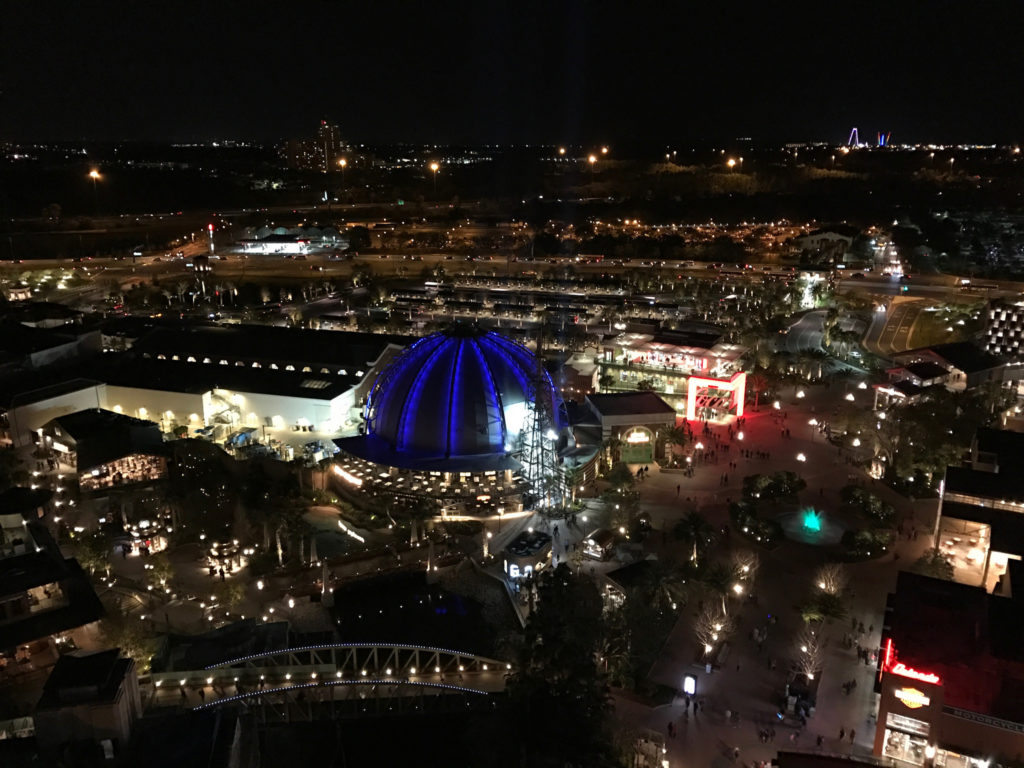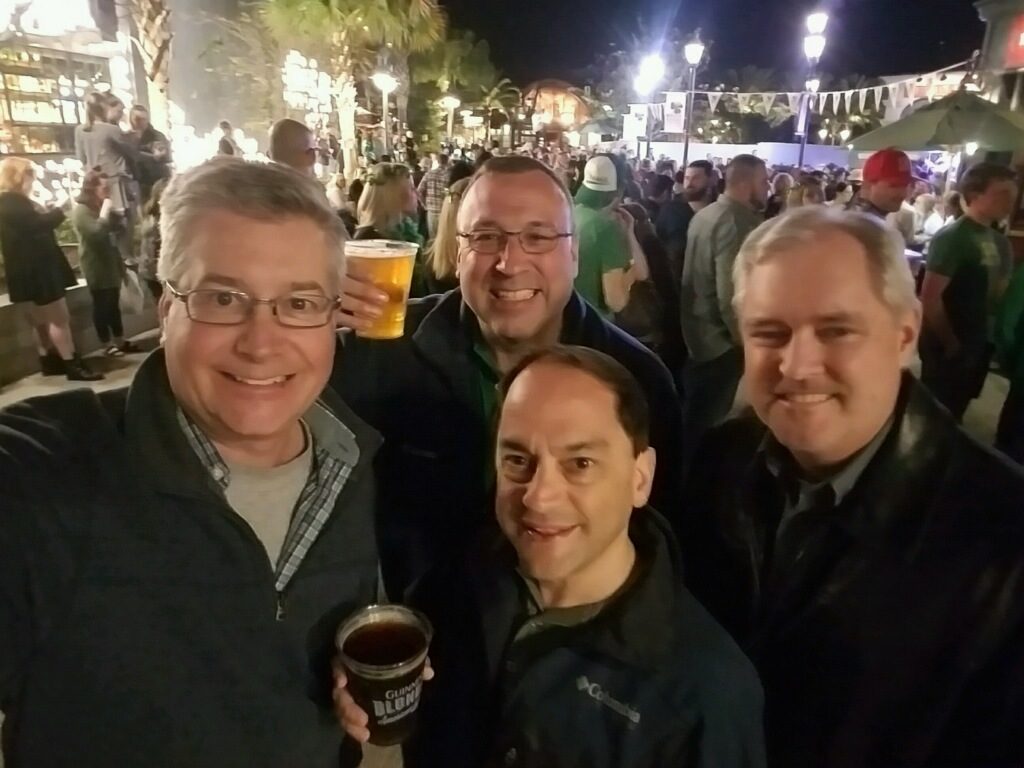 Disney Springs on St Pat's day
---
Day 4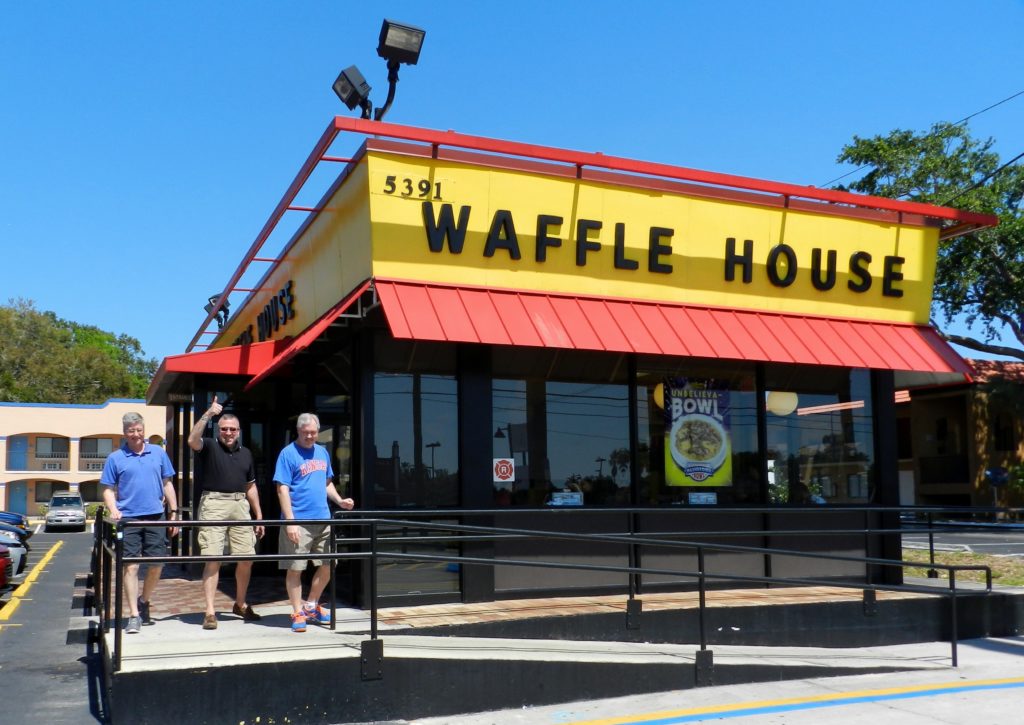 20th Anniversary celebration of the famous Battle at the Waffle House
Using modern technology Ken was able to join us for the reenactment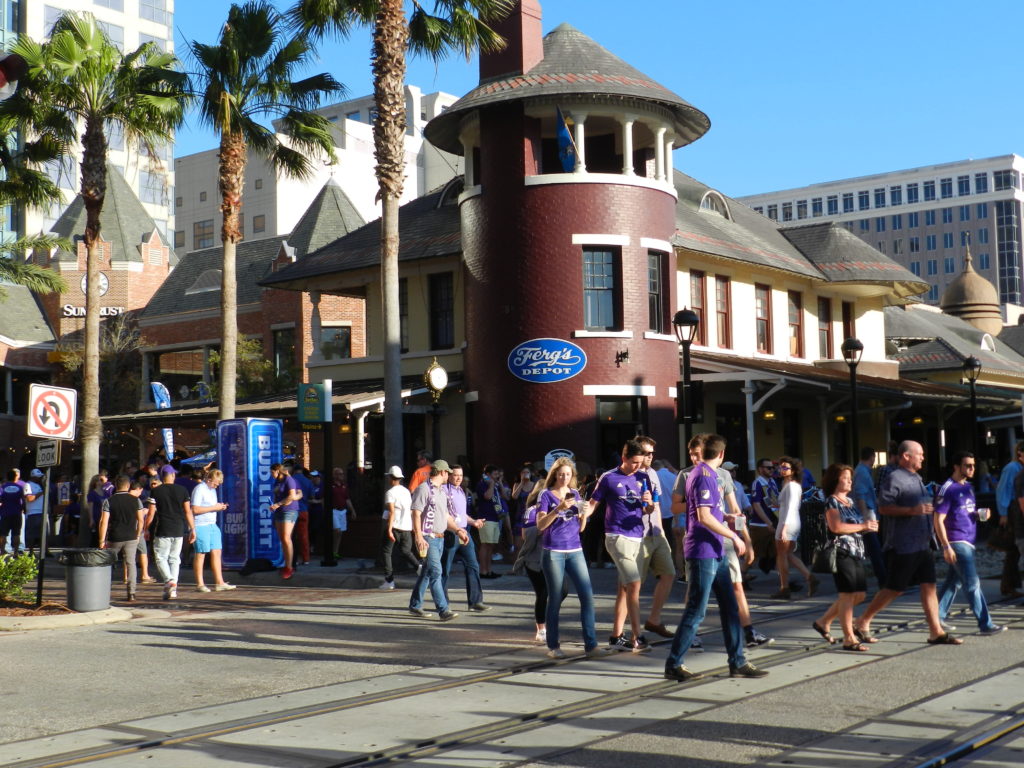 Church Street before the soccer game and basketball tournament.
---
Memorable Moments
Our flight out of Hartford was a day after the largest snowstorm of the year.  Ours was one of three flights that was not cancelled, all flights the previous day were cancelled.

Day 1
Day 2
Day 3
Day 4
---
The Games
3 Florida State 

| 

         

 

 

 

|

Florida State 86-60

 

 

14 FGCU 

|

 

| 

             

 

 

 

| 

 Xavier* 91-66

6 Maryland  

| 

 

|

 

 

| 

 Xavier* 91-66

 

 

11 Xavier 

| 

 

 

 

 

 

 

 

 

5 Virgina 

| 

 

 

 

 

| 

 Virginia 76-71

 

 

12 UNC Wilmington 

|

 

| 

 

 

 

  

| 

 Florida 65-39

4 Florida 

|

 

| 

 

 

| 

 

Florida 80-65

 

 

14 ETSU 

|

 

 

 

 

 

 

 

* upsets
  * upsets Highest Final Seat:–
---