---
Raleigh, NC

March 2014



---
Day 1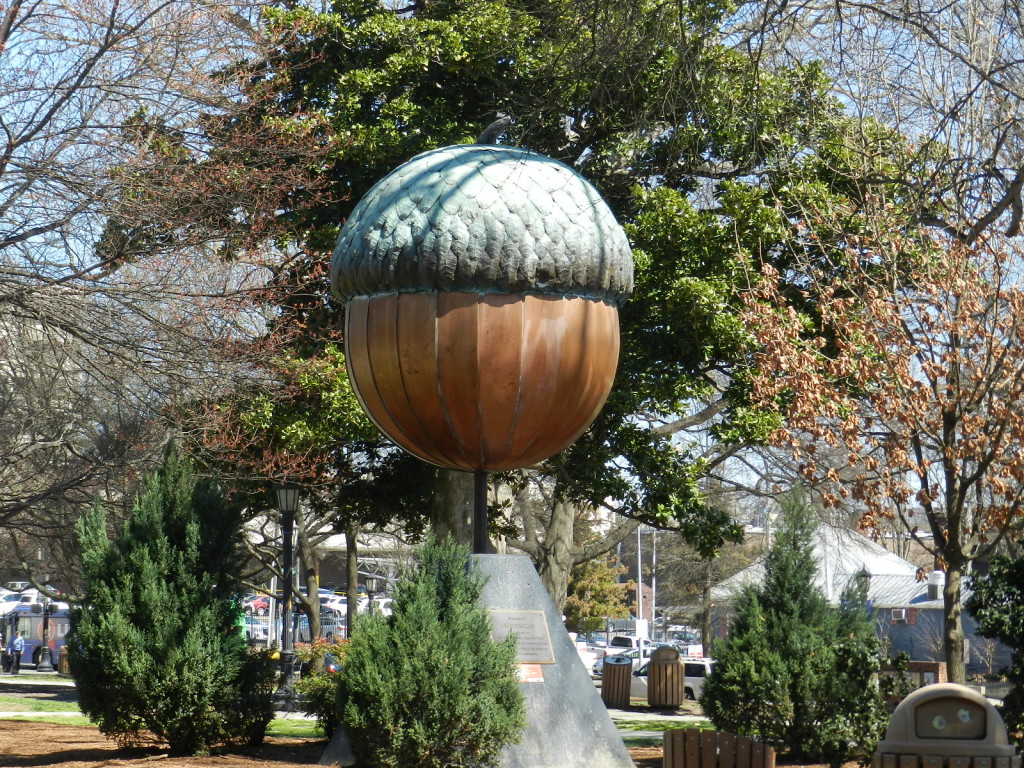 Giant Acorn in Moore Park
Cigarettes and more, Confederates only style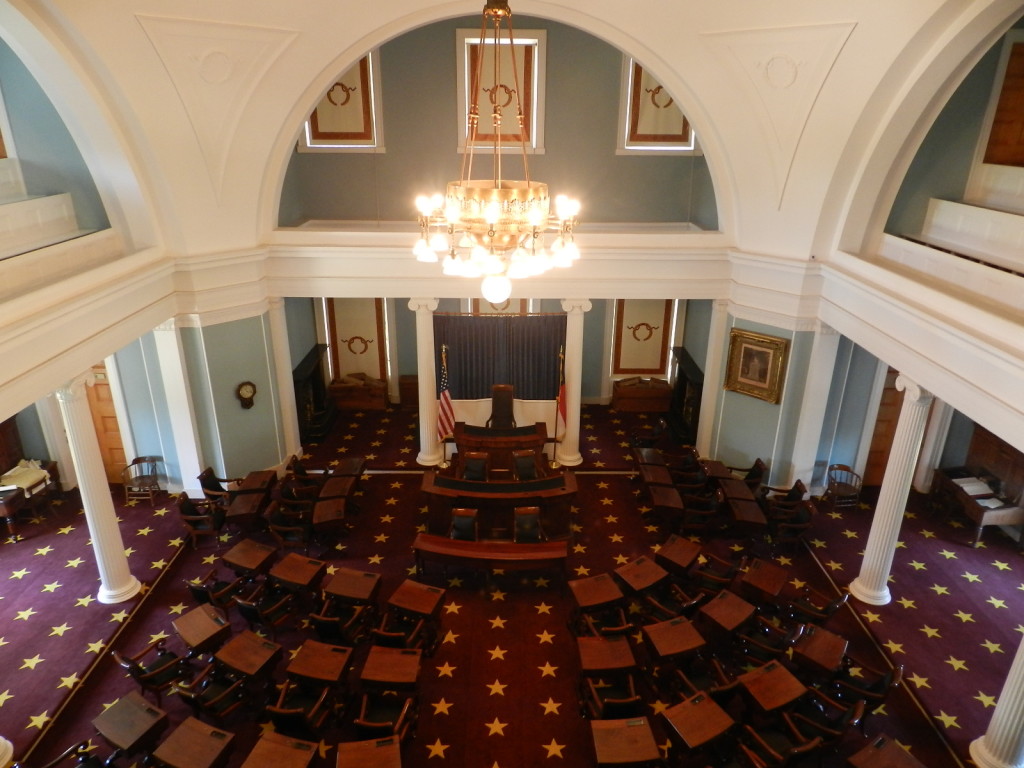 Old Senate Chamber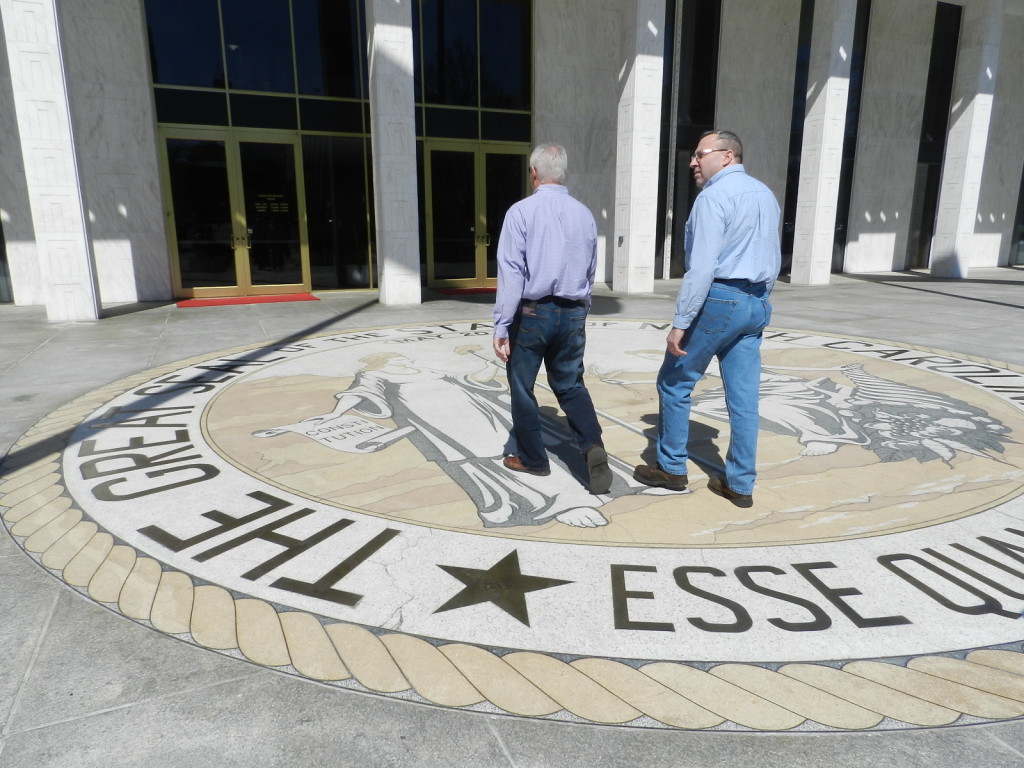 On our way into the Legislative Building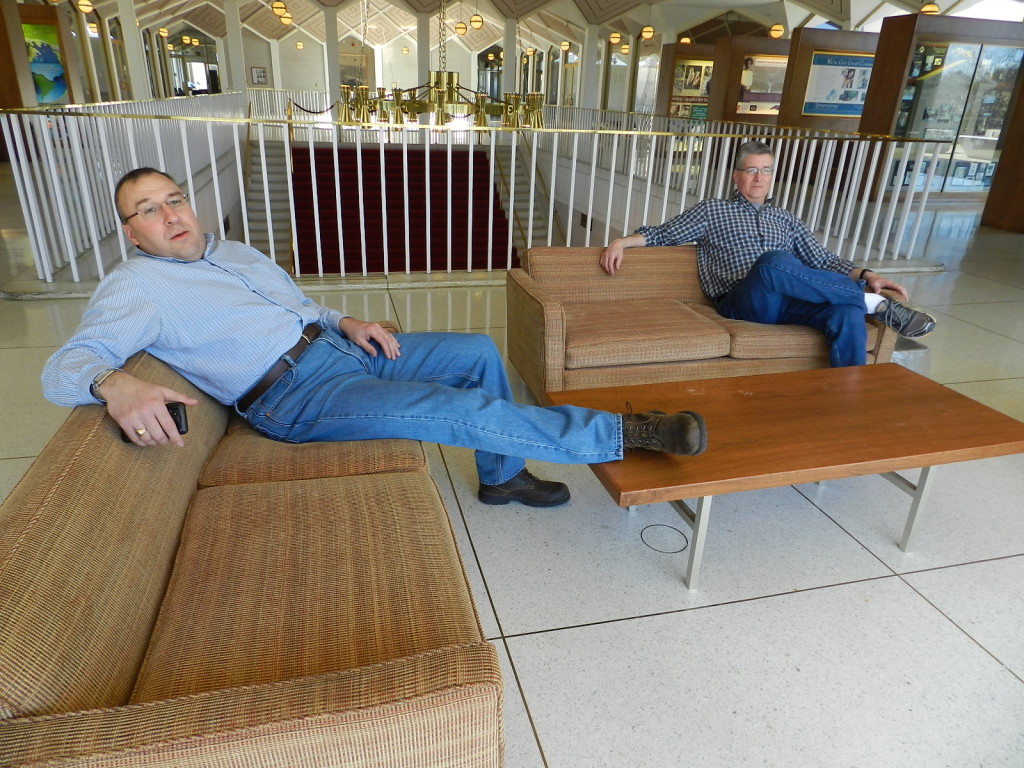 Furniture from Dick Van Dyke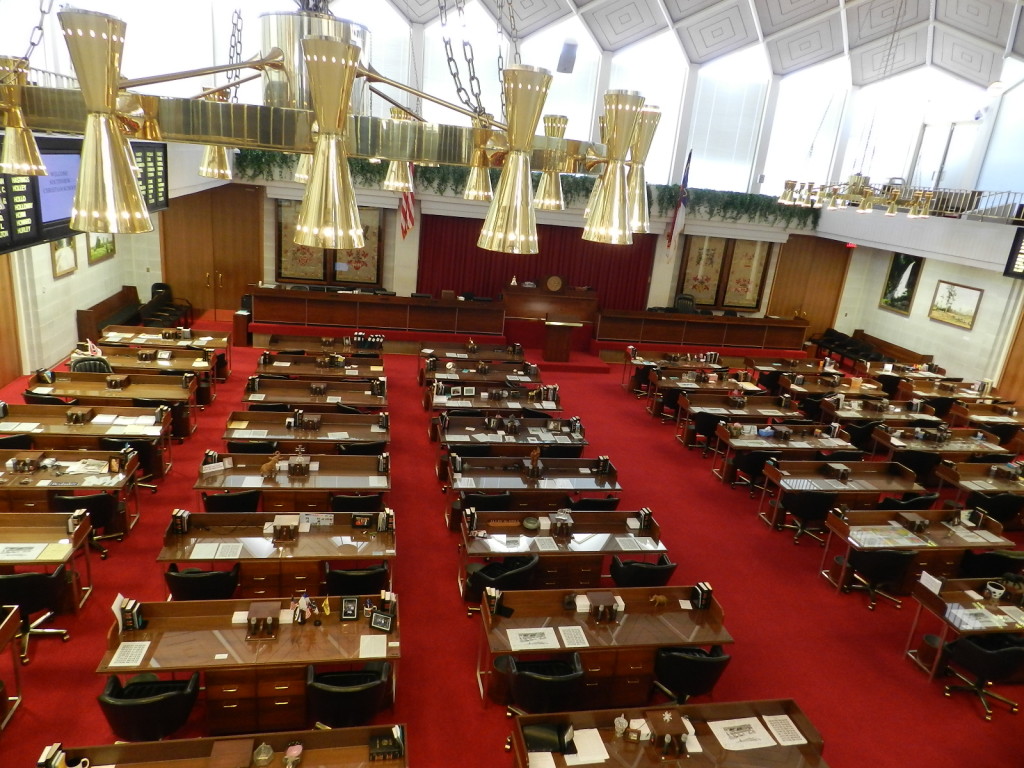 The current House chamber, Definately built in the 60s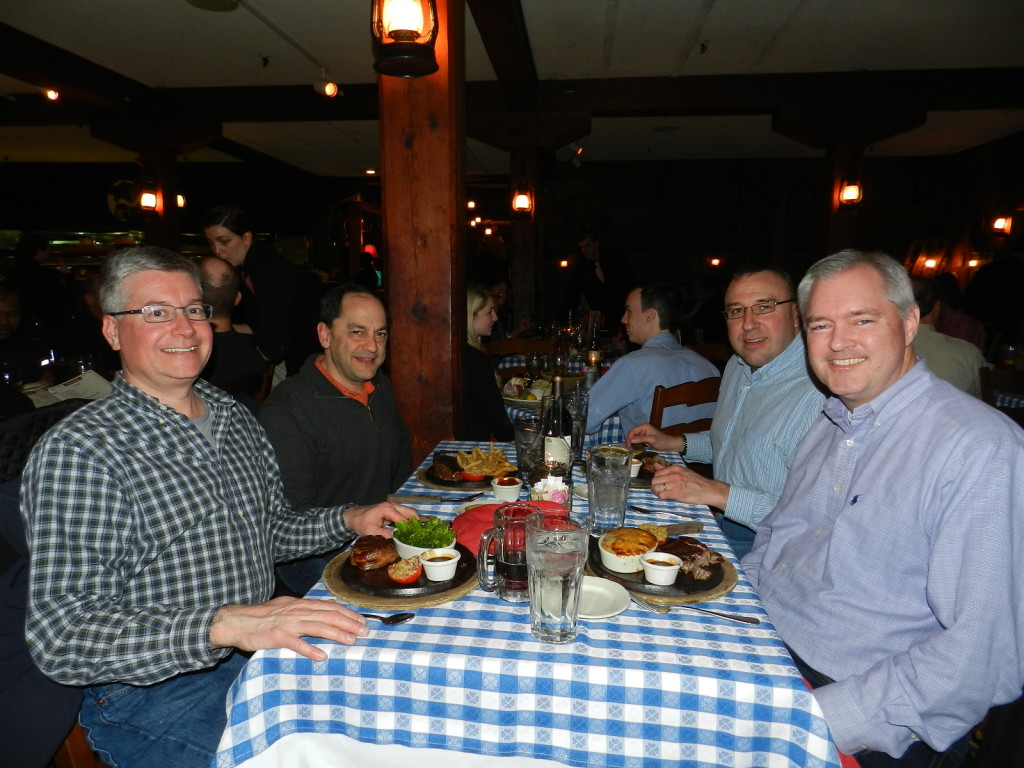 Dinner at the Angus Barn
---
Day 2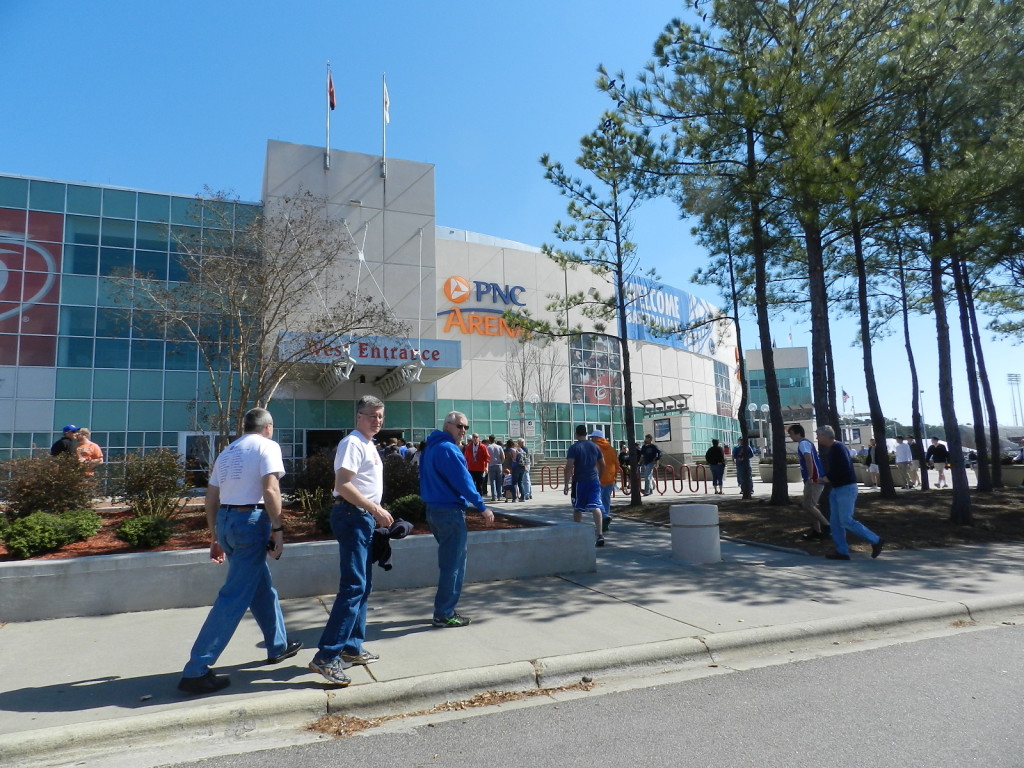 PNC Arena – Southern Home of the Whalers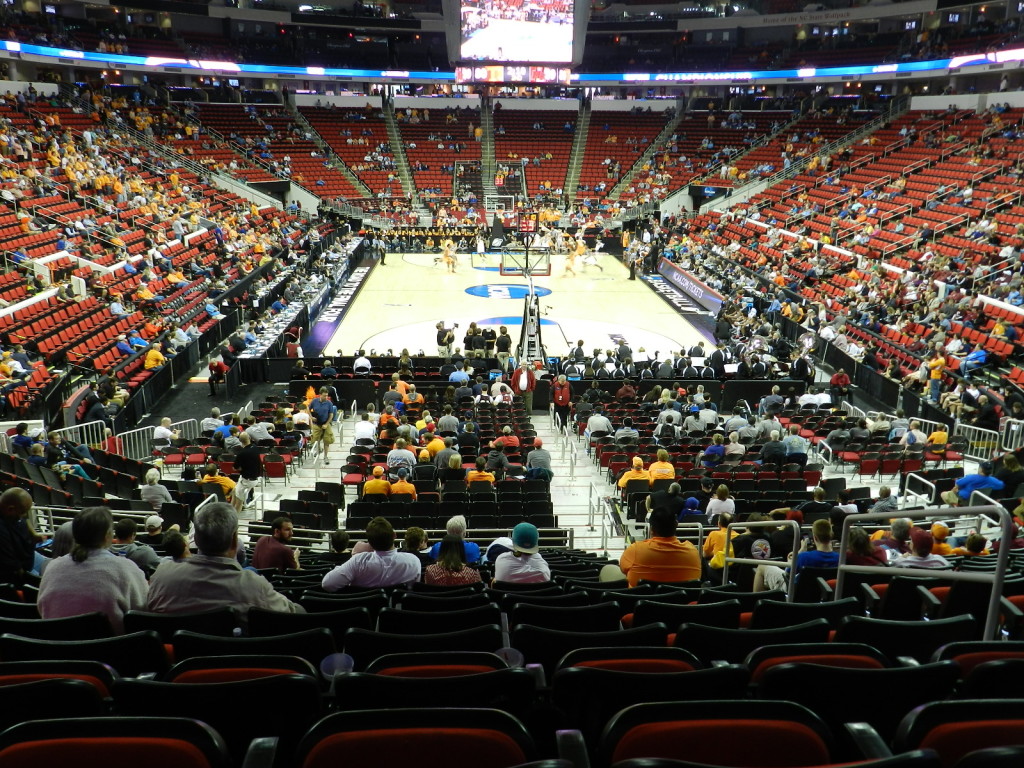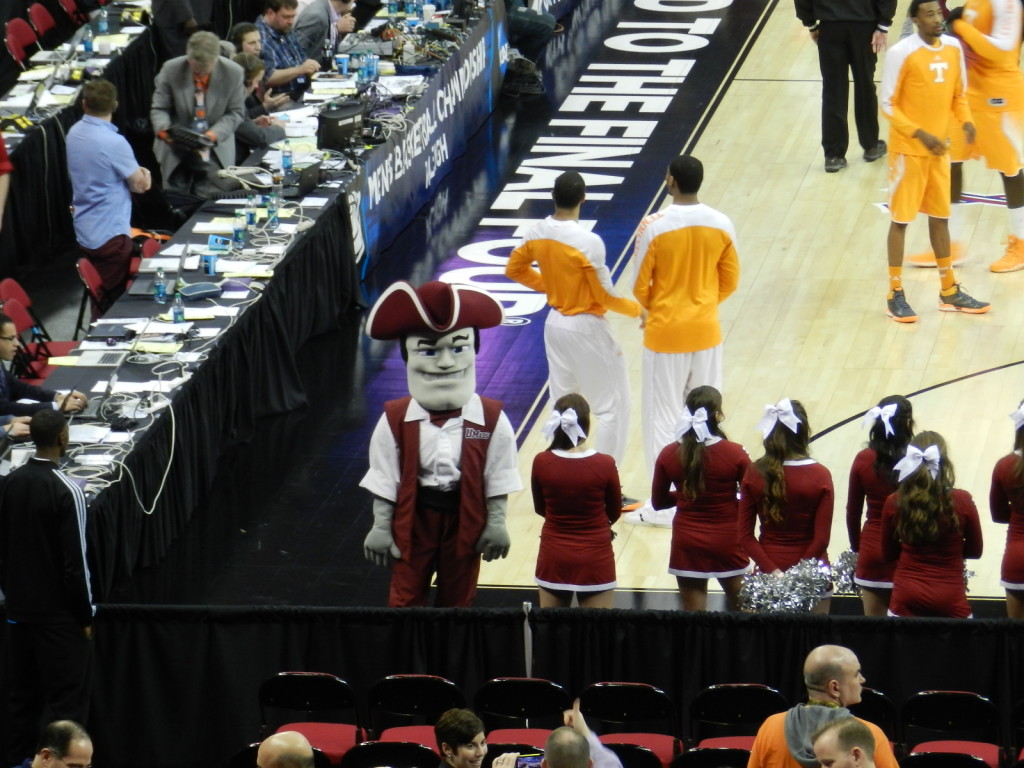 UMass Minuteman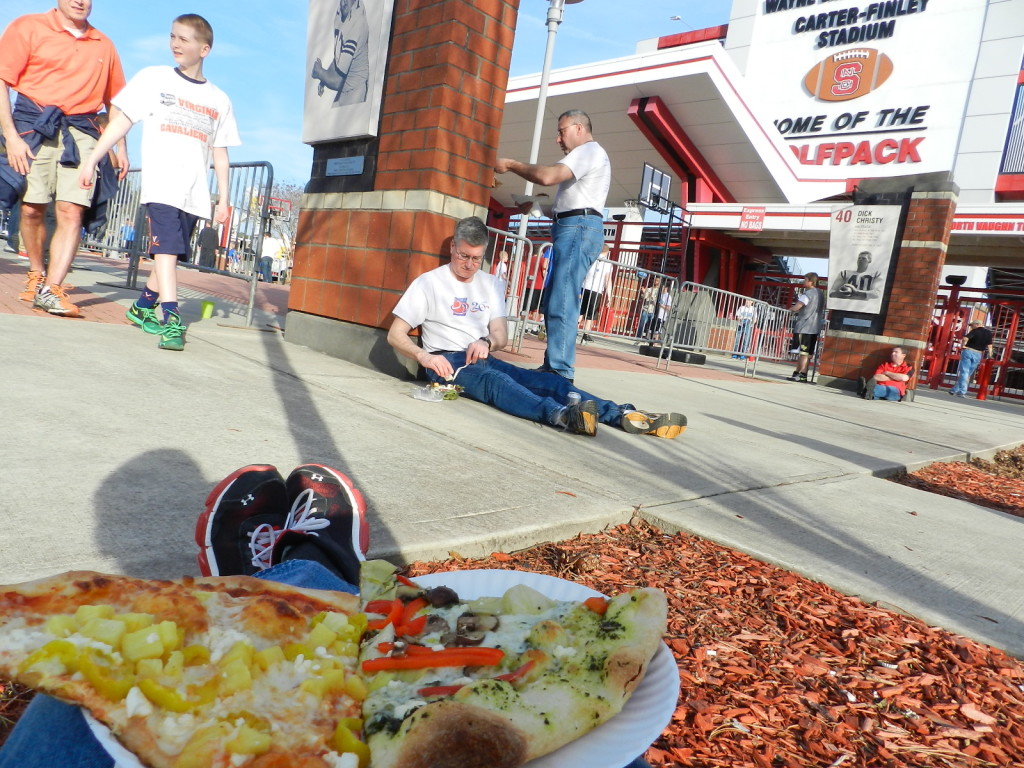 Dinner from the food trucks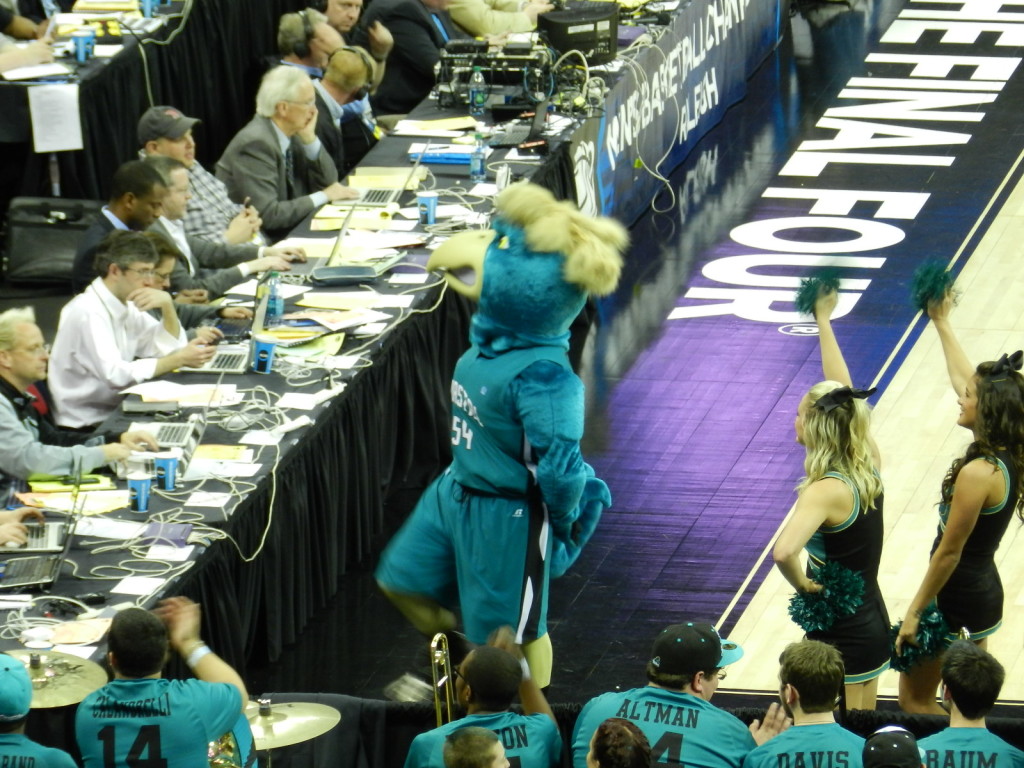 Chauncey, the Coastal Carolina Chanticleer
---
Day 3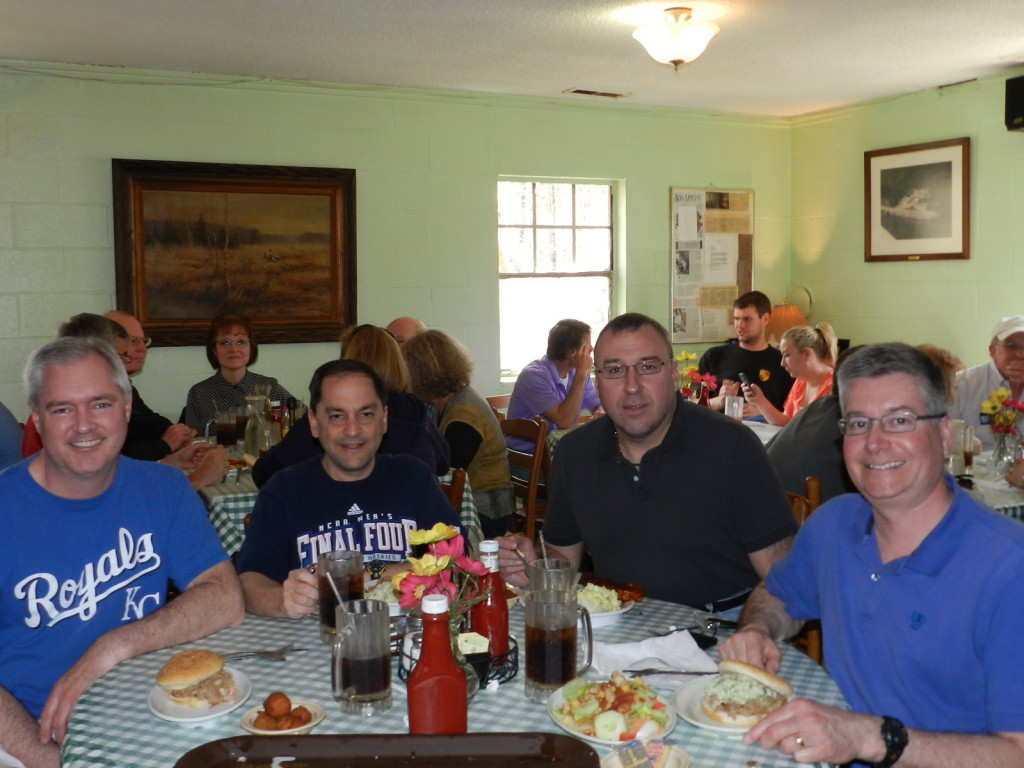 Allen and Sons BBQ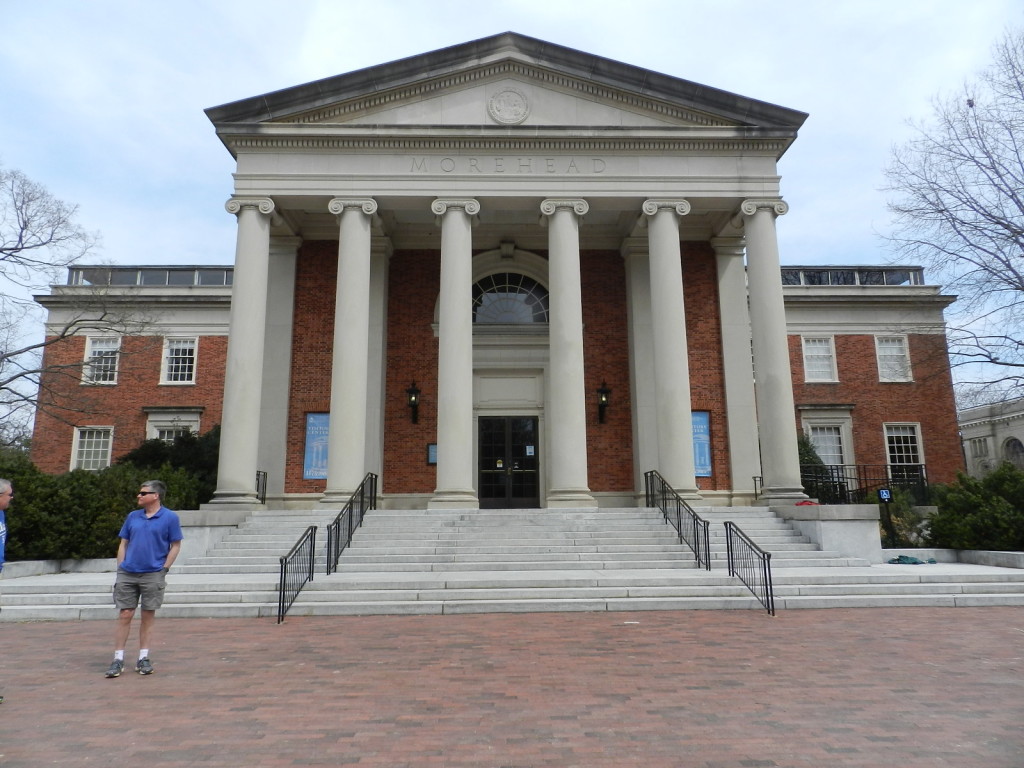 UNC Visitors Center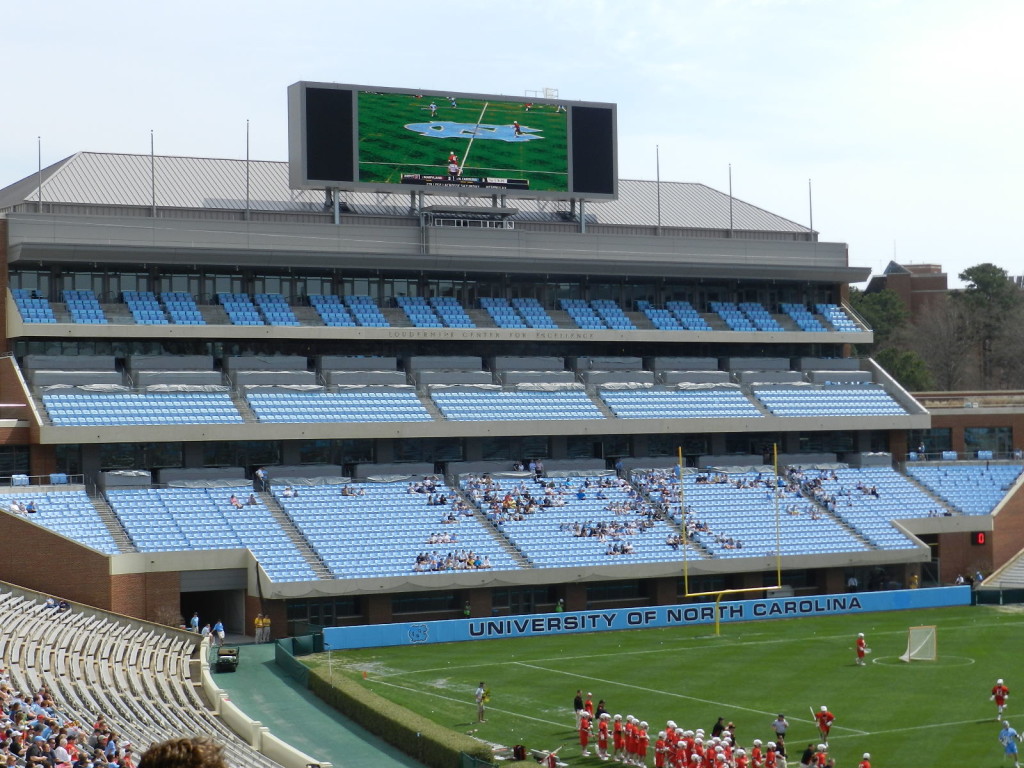 Lacrosse Game UNC vs #1 Maryland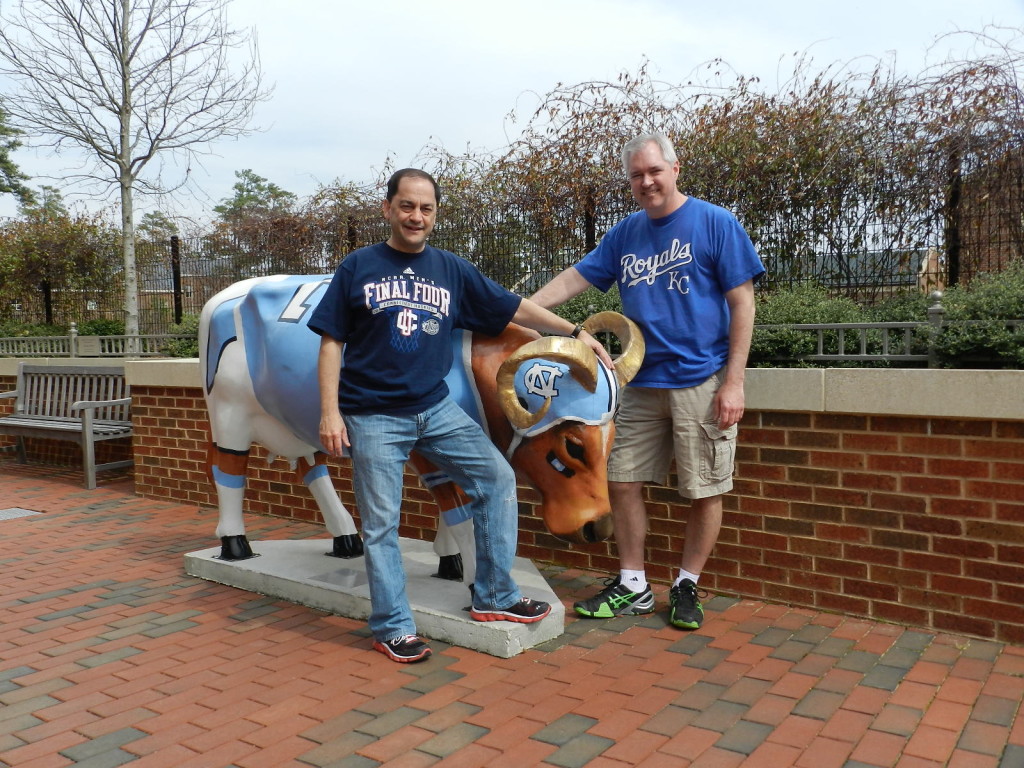 The UNC RAM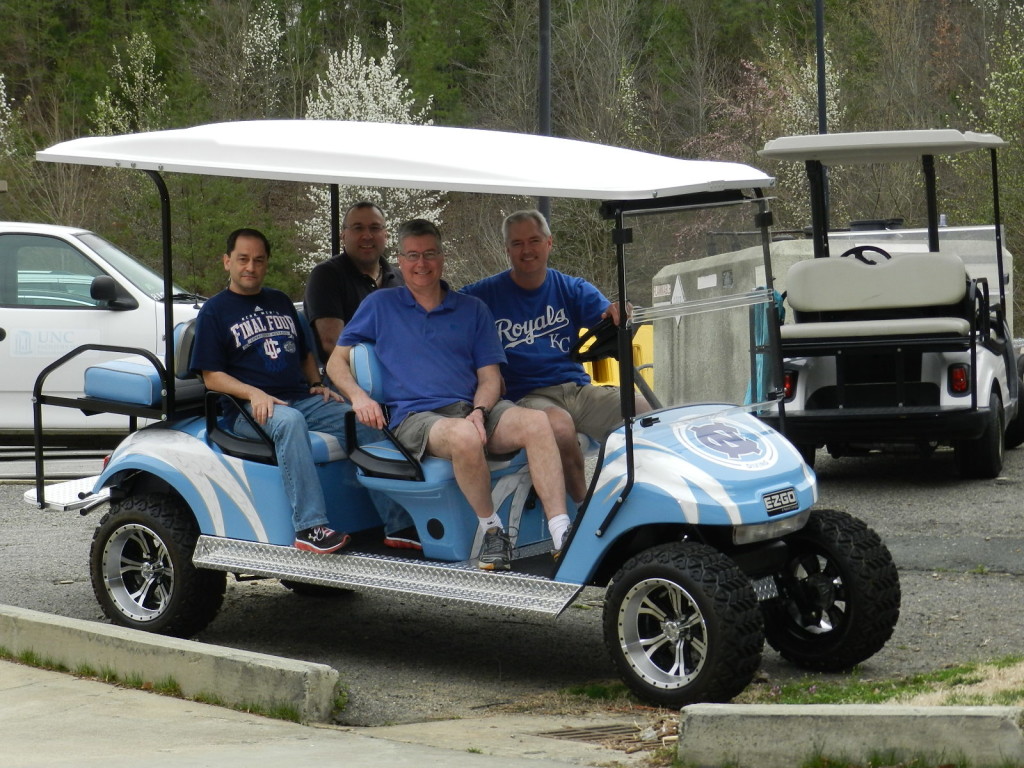 Civilized Transportation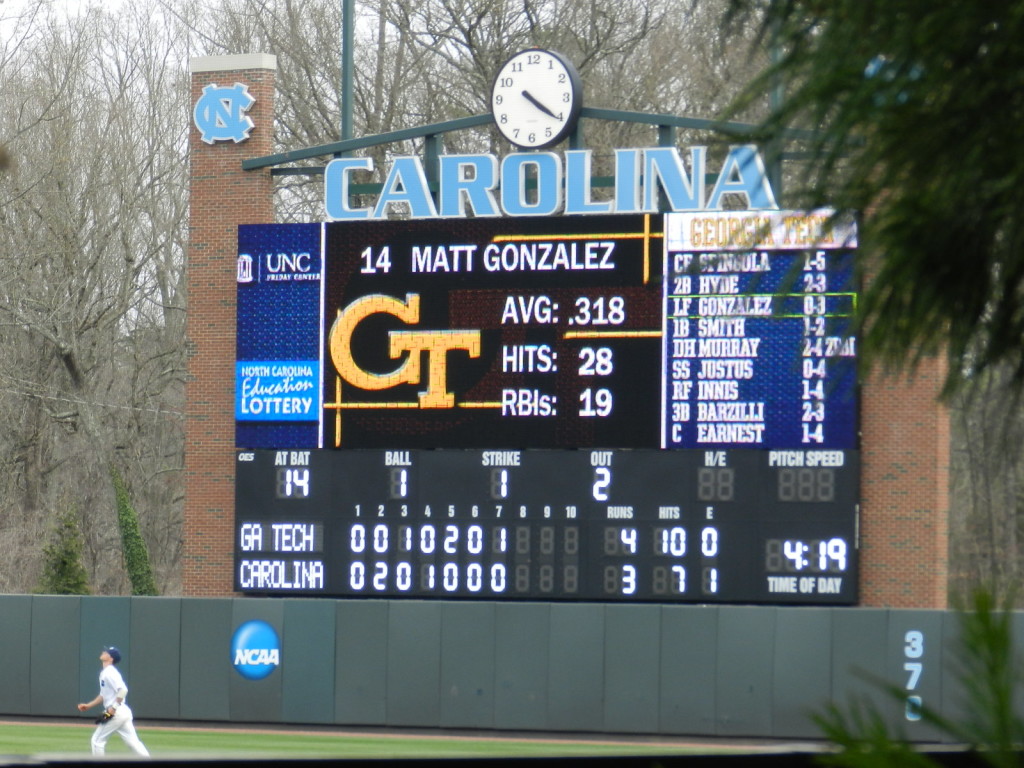 Caught a few innings at the UNC vs Georgia Tech Baseball Game
---
Day 4
James Joyce Irish Pub in Durham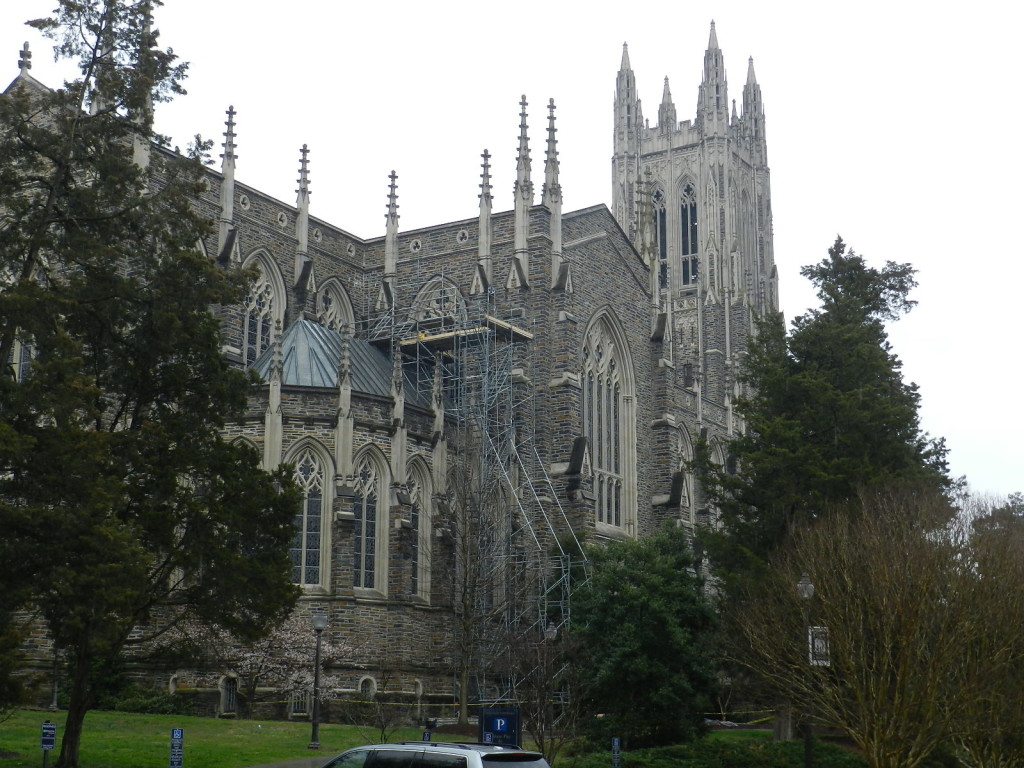 The Chapel at Duke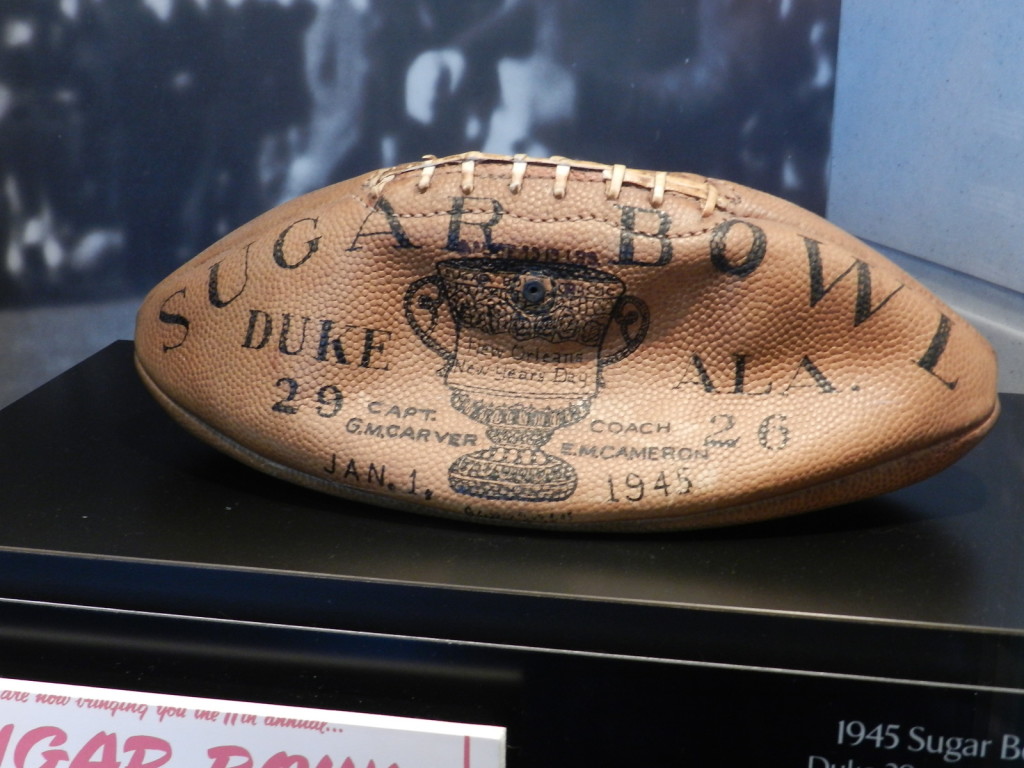 Just like this football, most of the air has come out of the Duke Footbal program.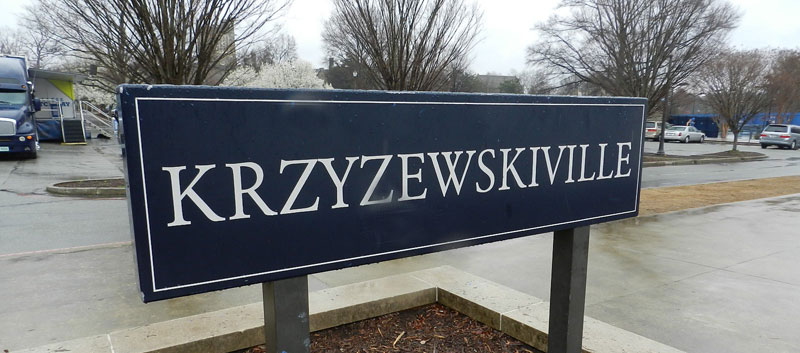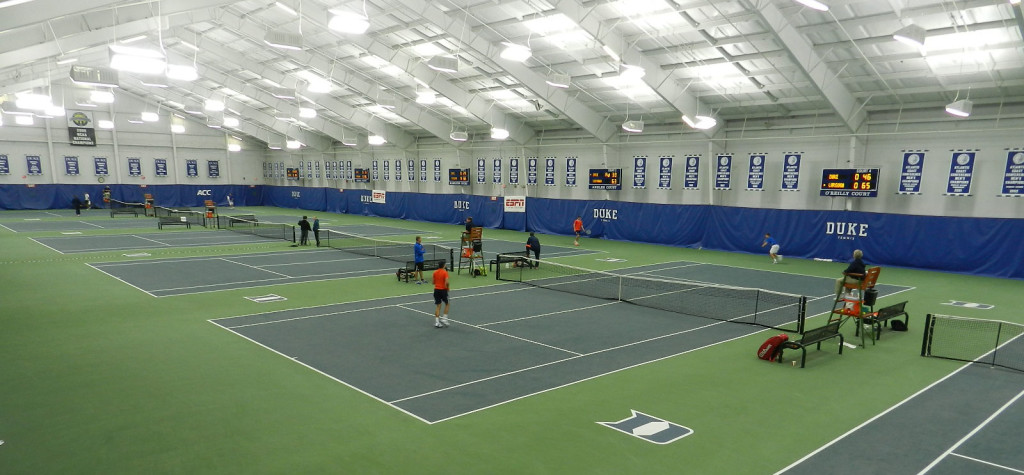 Duke vs Virgina at the tennis center
---
Memorable Moments

Duke goes down in the first round and keeps with the NCAA tradition curse.  We have seen them four times and they have never made it out of the the weekend.
Mr. Toads Wild ride becomes a topic of discusion during Johns expiditious driving.
More College sports than any other trip.  At UNC we attended a lacross game (vs #1 Maryland) and a baseball game (vs Georgia Tech).  Then at Duke we attended a Tennis tournament (vs Virgina).
---
See all our photos by clicking on the flickr images below!

---
The Games
| | | | | |
| --- | --- | --- | --- | --- |
| 1 Virginia   | |  |           |   |   |
|   | | | Virginia 70-59 |   |   |
| 16 Coastal Carolina  | | |   | |  |               |
|   |   |   | |  |  Virginia 78-60 |
| 8 Memphis   | |  |   | | |   |
|   | |  |  Memphis 71-66 |   |   |
| 9 George Washington  | |  |   |   |   |
|   |   |   |   |   |
| 3 Duke  | |  |   |   |   |
|   | |  |  *Mercer 78-71 |   |   |
| 14 Mercer  | | |   | |  |   |
|   |   |   | |  |  Tenn 83-63 |
| 6 UMass  | | |   | |  |   |
|   | |  |  *Tennesee 86-67 |   |   |
| 11 Iowa/Tenn  | | |   |   |   |
|   |   |   |   | * upsets |
  * upsets Highest Final Seat:–
---