---
Austin, Texas

March 2013
---
Day 1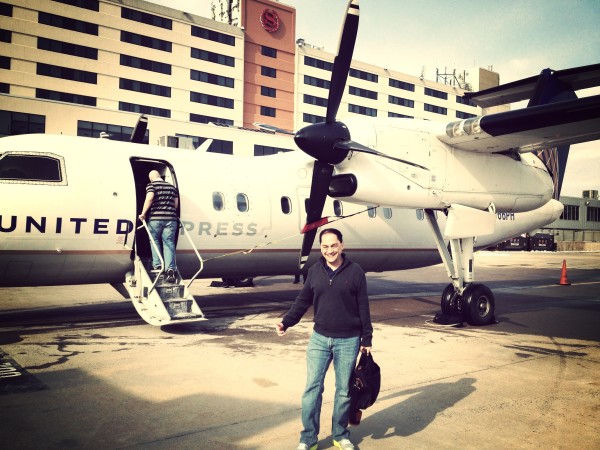 Hartford to Newark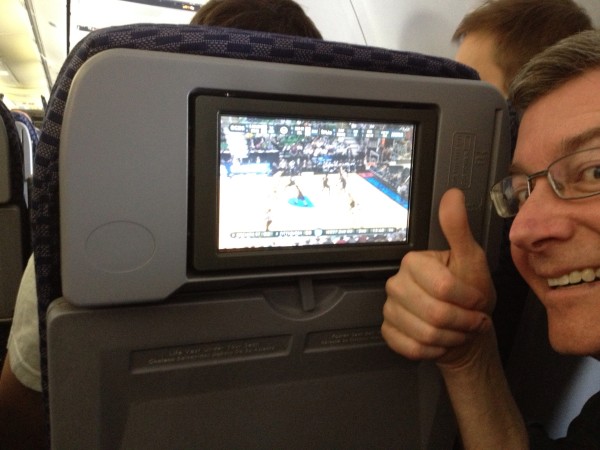 Games on the Plane!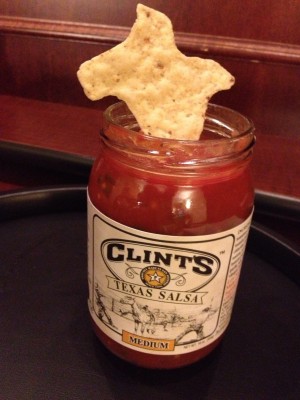 Chips shaped like Texas!
---
Day 2 

A visit to the State Capital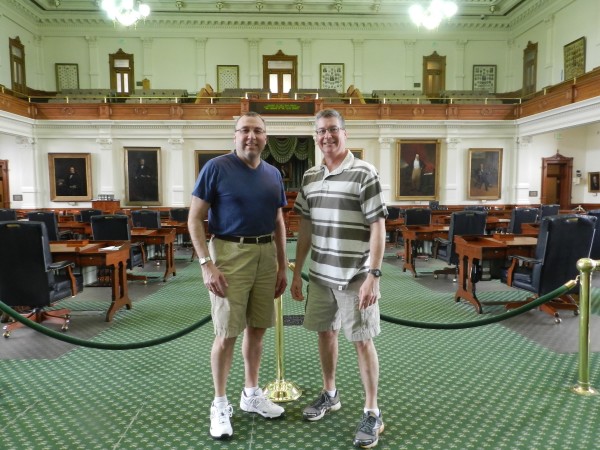 The house was not in session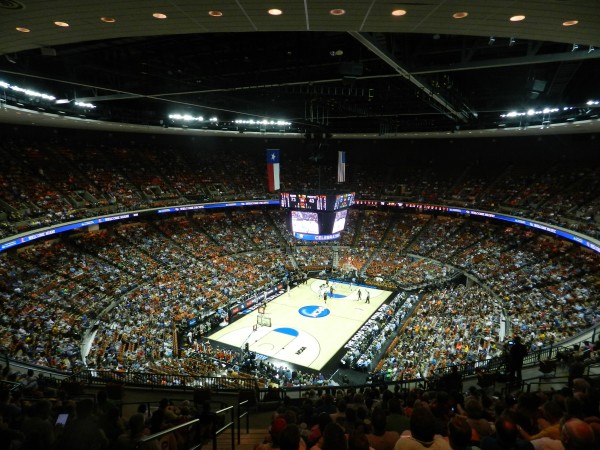 Day 1 of the Games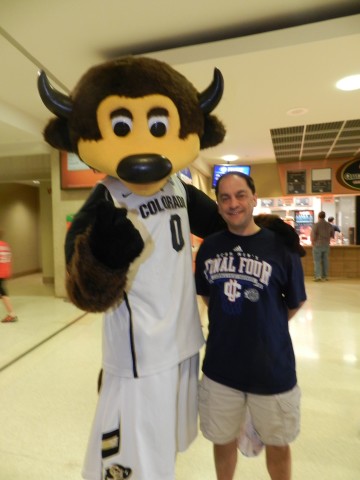 Go Colorado Bison
---
Day 3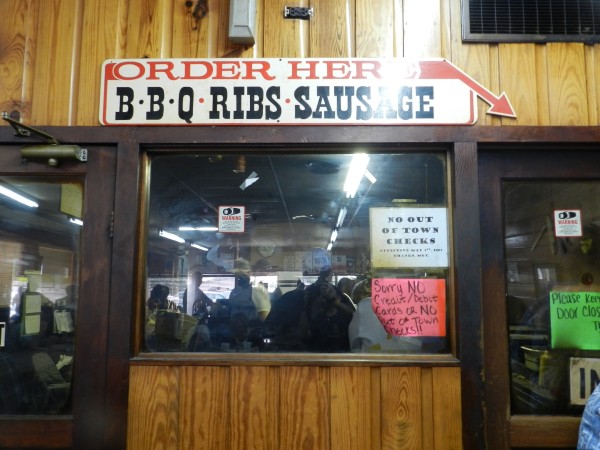 Started off in Luling Texas at the City Market BBQ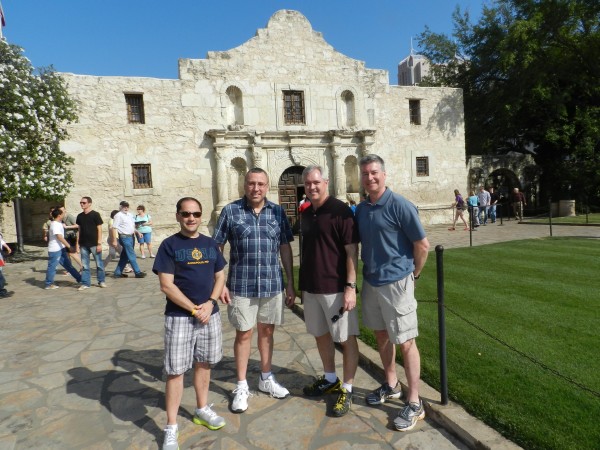 Remember the Alamo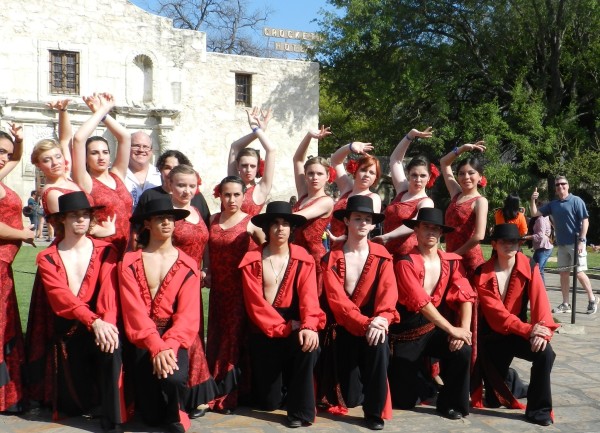 Dave the photo bomber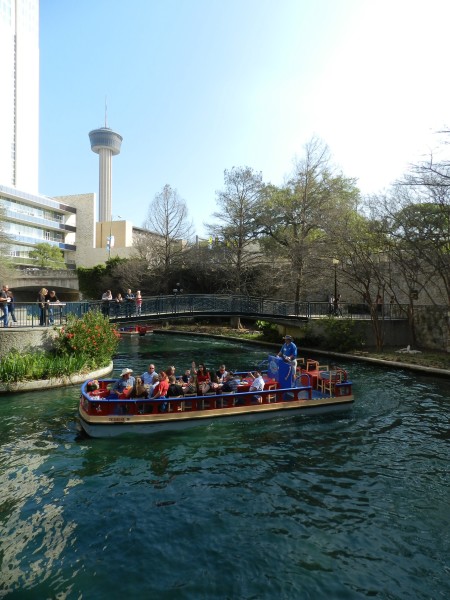 Riverwalk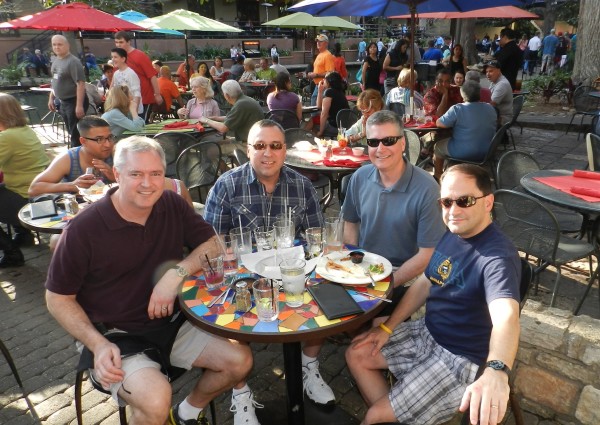 Enjoying a margarita on the Riverwalk
---
Day 4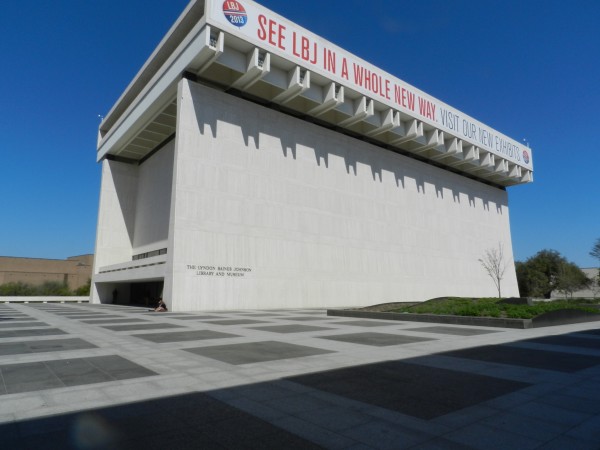 LBJ Library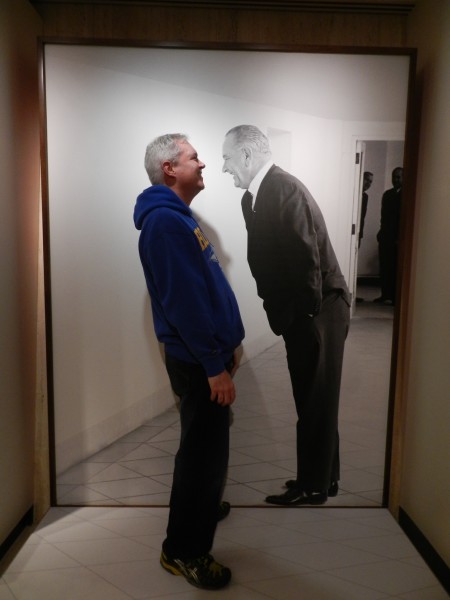 LBJ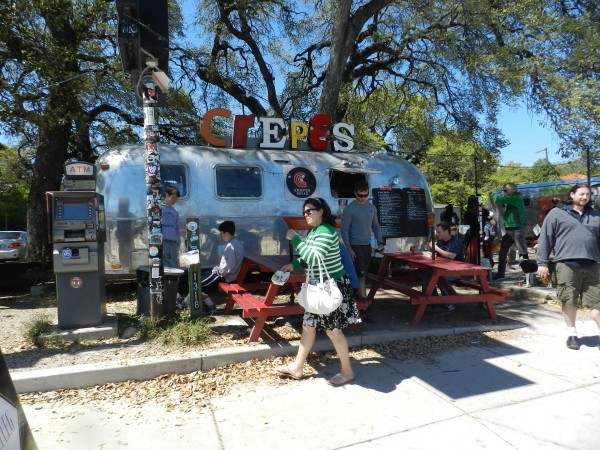 South Congress Ave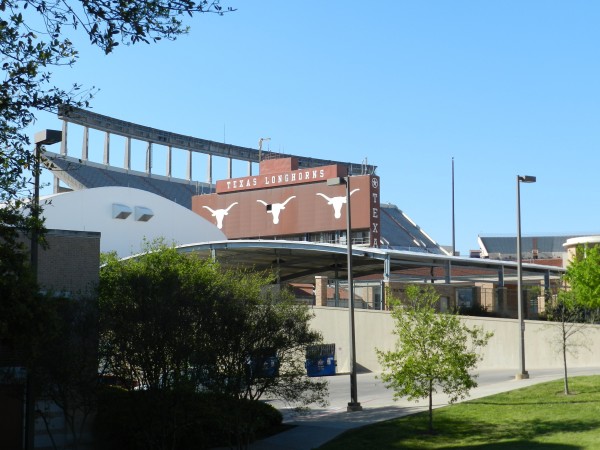 Longhorns Football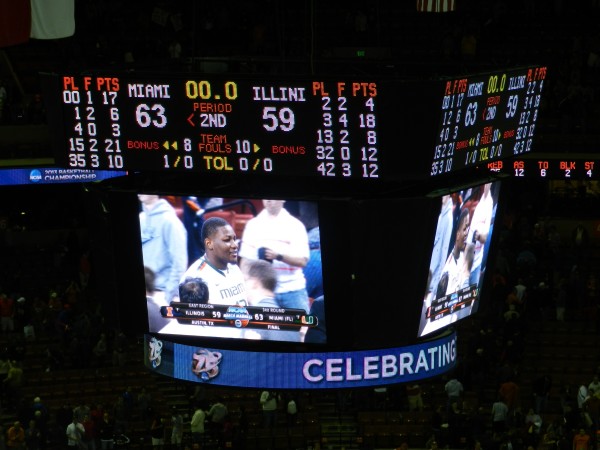 Finally a close game!
---
Day 5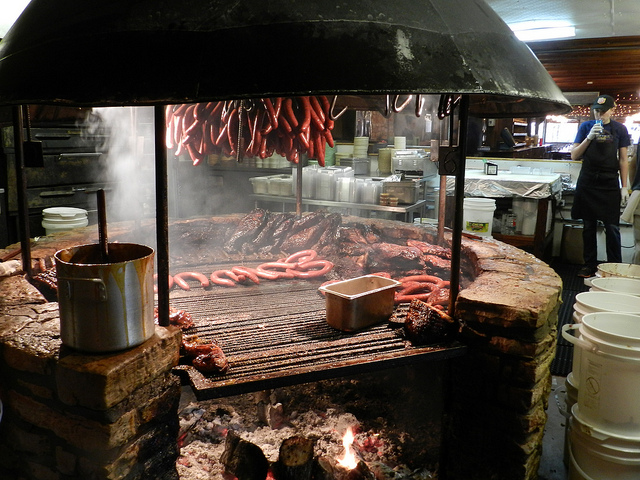 A quick lunch at the Salt Lick BBQ before departing
---
Other Memorable Moments
The worst meal at a highly rated restaurant.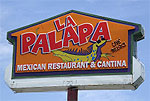 On the day we arrived Chol and Leo did their homework to find a nearby Mexican restaurant.  It was highly rated in Fodor's and on TripAdvisor.com, but I don't think the reviews were recent and I think think the bar needed a visit from John Taffer of Bar Rescue.  The food was bland, the service was lame and there was a strange smell in the joint.  I won't even talk about the rest room.  Now grant it we were there eating dinner at 10PM, so we decided to eat in the bar, but that is no excuse for plastic furniture and bad salsa.
Our not so great seats!
Bought our seats the morning they went on sale and again was shown no respect by ticketmaster.  We were in the second to last row in the corner.  Considering that they only sold 13,000 tickets in a 16,000 seat arena, I don't think there were 3,000 seats worse than ours.  We also got one of those plain Ticketmaster tickets, I had to pick up one of the nice tickets off the ground to see what our tickets should have looked like.  To make matters worse, they were scalping tickets in the lower bowl for $10 a session.
| | |
| --- | --- |
| | Our ticket |
Twins separated at birth?
There was a striking resemblance during the Florid vs. Northwestern State game.  It looks like coach Billy Donovan from Florida and the Northwestern State mascot "Vic the Demon" may be twins separated at birth.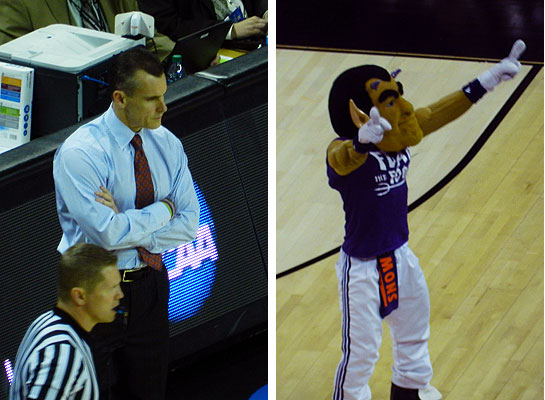 ---
See all our photos by clicking on the flickr images below!

---
The Games
| | | | | |
| --- | --- | --- | --- | --- |
| Miami (2)  | |  |           |   | |
| | | | Miami 78-49  | | |
| Pacific (15) | | | | |  |               |
| |   | | |  |  Miami 63-59 |
| Illinois (7)  | |  | | | | |
| | |  | Illinois 57-49 | | |
| Colorado (10) | |  | |   | |
| |   | |   | |
| Florida  (3) | |  | |   | |
| | |  | Florida 79-47 | | |
| Northwestern State (14) | | | | |  | |
| |   | | |  |  Florida 78-64 |
| UCLA (6) | | | | |  | |
| | |  | Minnesota 83-63*  |   | |
| Minnesota (11) | | | | | |
| | | | | * upsets |
  * upsets Highest Final Seat:–