Miami, Florida

March 2009
---
| | |
| --- | --- |
| Dave at the KC NAIA Tournament on 3/18 | Dave, Nick & Terry at NCAA round 1 in KC on 3/19 |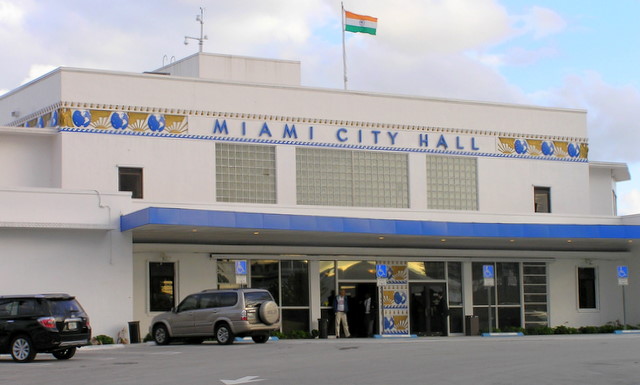 The old town hall in Coconut Grove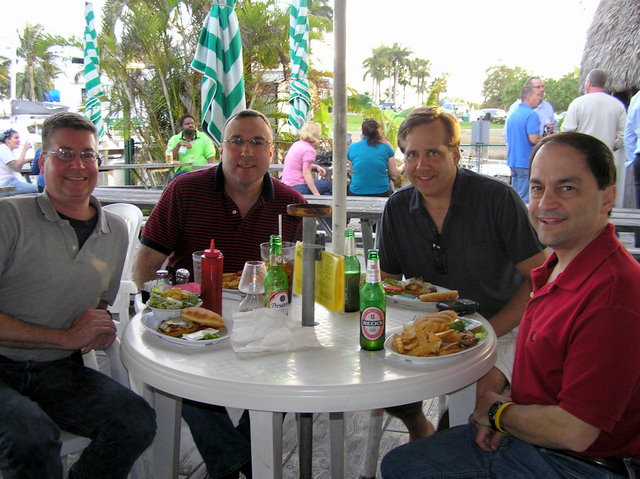 Meanwhile, the crew meets up with cousin Paul at Scotty's in Coconut Grove
---
Day 2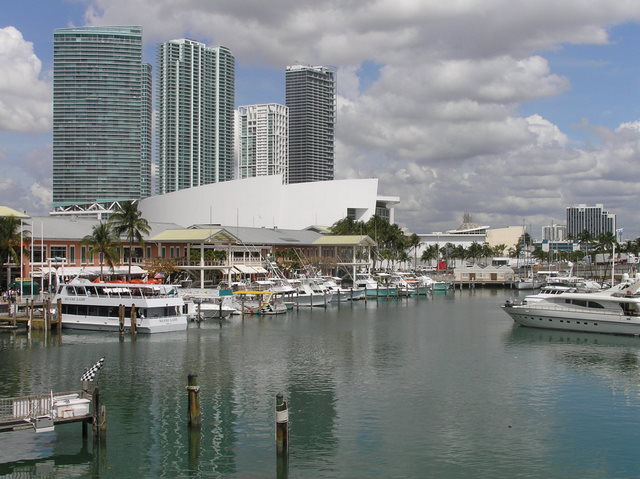 Our view at lunch from the Bayside Market Place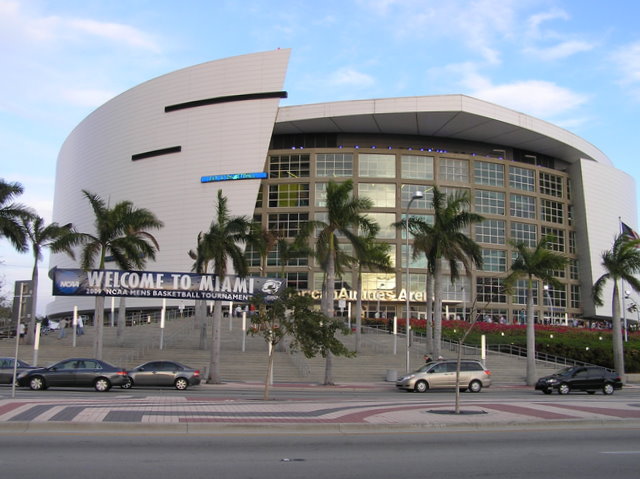 American Airlines Arena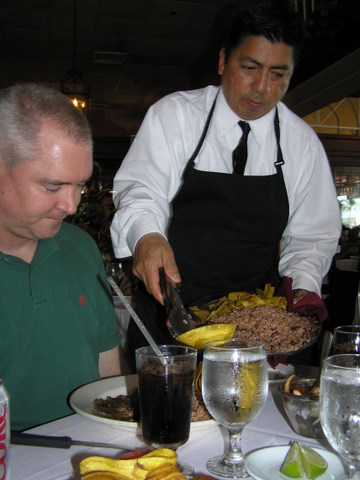 Dave enjoying his sides at a Nicaraguan Steak House
The scoreboard (Used by the Miami Heat)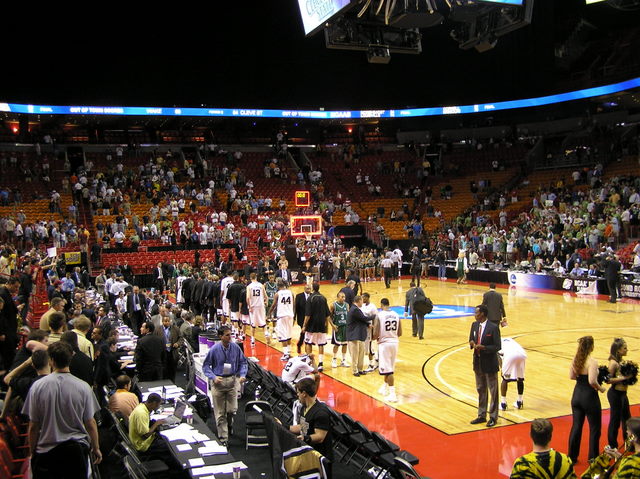 Cleveland State upsets Wake Forest!
---
Day 3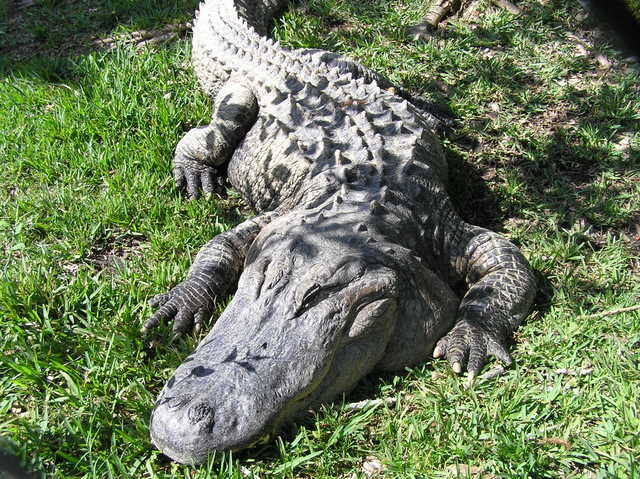 Big Alligator at Coopertown Airboat Rides
Our new alligator handler, Dave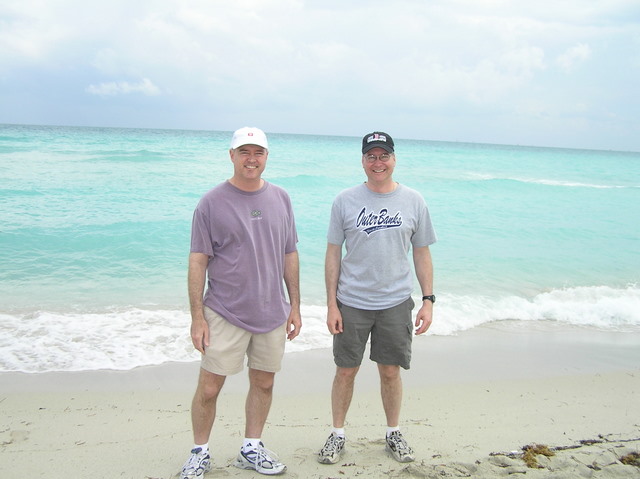 Miami Beach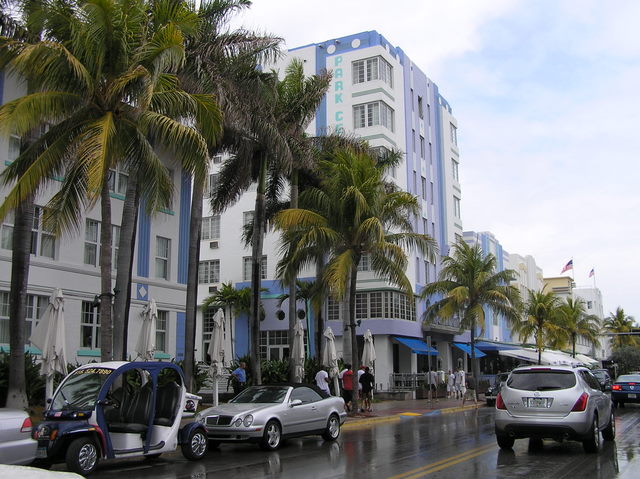 Art Deco District in South Beach
---
Day 4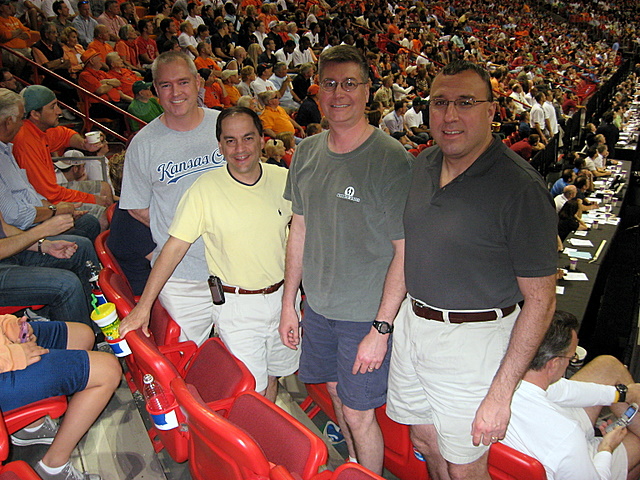 Final day of games in the best seats we have ever had.
---
Other Memorable Moments
Our Town Place Suites hotel
Pros: Seperate bedrooms
Cons: A granola bar in a basket posing as continental breakfast
Great seats after a drought of poor seating for several years.
---
Each photo above represents one day, click on any one to see the days
photos or click on the mosaic to go see them at

---
The Games
| | | | | |
| --- | --- | --- | --- | --- |
| 3) Syracuse   | |  |           |   | |
| | | |  Syracuse | | |
| 14) Stephen F Austin   | | | | |  |               |
| |   | | |  | Syracuse |
| 4) Wake Forest   | |  | | |  | |
| | |  |  Cleveland State* | | |
| 13) Cleveland State   | |  | |   | |
| |   | |   | |
| 5) Utah   | |  | |   | |
| | |  |  Arizona* | | |
| 12) Arizona   | | | | |  | |
| |   | | |  | Arizona* |
| 6) Arizona State   | | | | |  | |
| | |  |  Arizona State |   | |
| 11) Temple   | | | | | |
| | | | | * upsets |
Highest Final Seat: Arizona and Syracuse to the Elite 8