Washington D.C.
March 2008
---
Day 1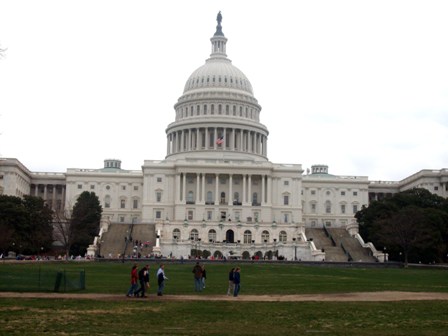 The Capitol Building

Inside the dome of the Capitol Building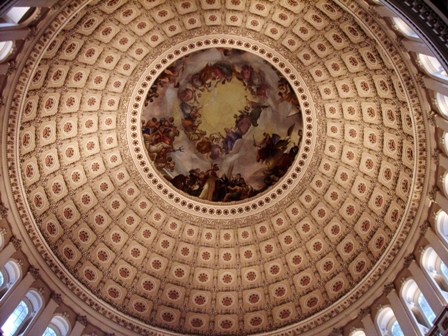 Looking Up at the dome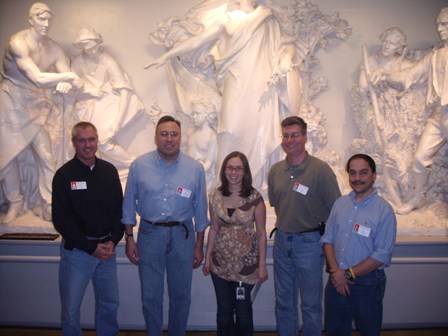 Our tour guide Liz from US Rep. John Larson's (D – Conn.) Office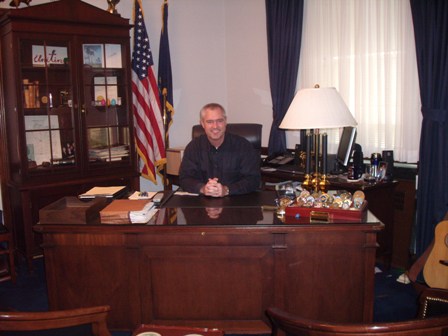 Dave in US Rep. Dennis Moore's (D – Kansas) Office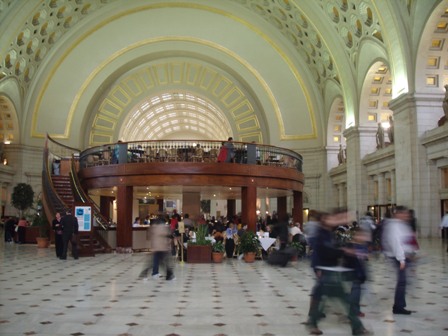 Union Station
---
Day 2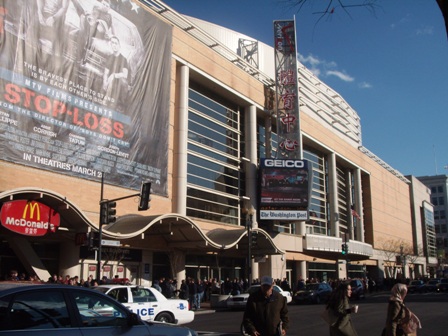 Outside the Verizon Center on the edge of Chinatown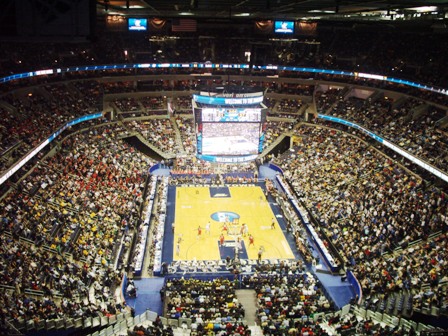 Order your tickets 359 days in advance and
sit in the second to last row, meanwhile Ken buys
tickets a day before the game at mid court.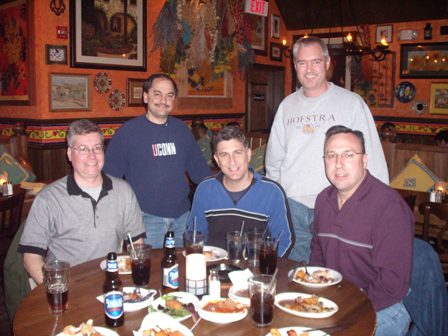 The group enjoyed Tapas at La Tasca between the games.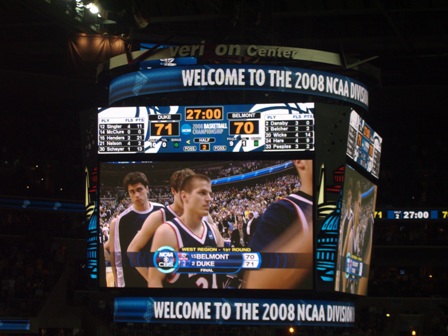 A very close call for Duke (our 15 seed vs. 2 seed game)
---
Day 3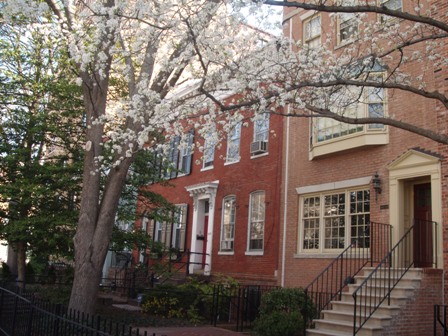 Cherry Blossoms in the neighborhood behind the hotel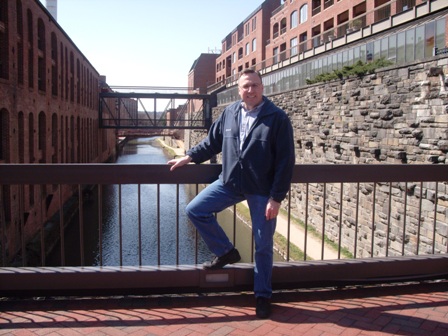 John admiring the Chesapeake & Ohio Canal in Georgetown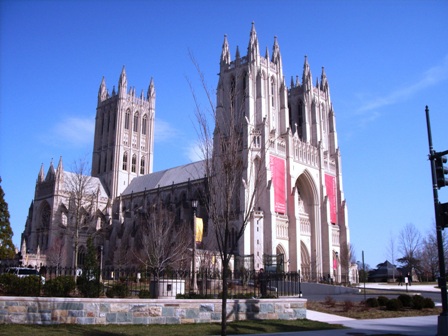 The National Cathedral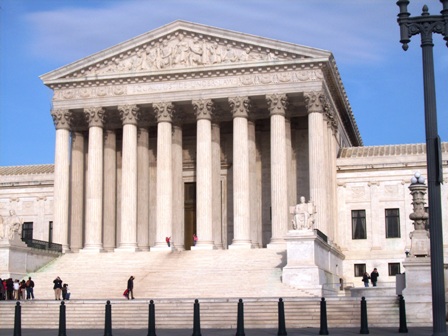 The Supreme Court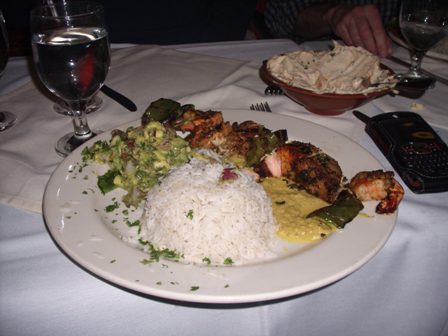 Dinner AT Skewers – Middle Eastern Food
---
Day 4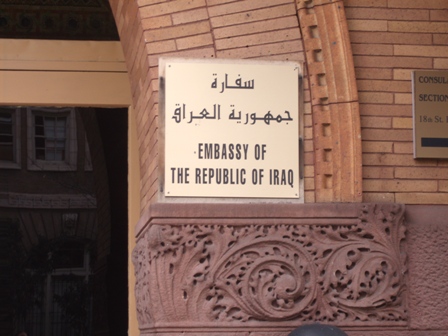 Embassy Row – did not drop in here.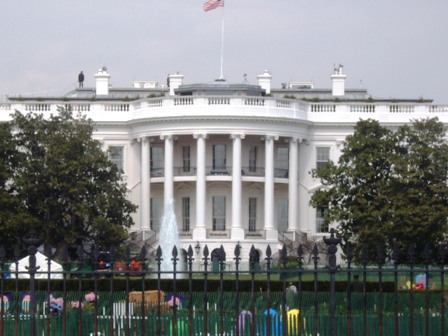 A quick trip in the morning to the White House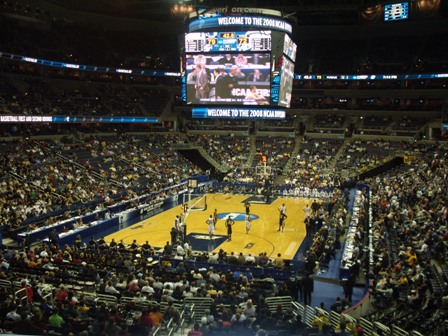 Once again, we witnessed a Duke upset.
We have seen them three times and
also seen them upset three times.
---
Other Memorable Moments
Chol lashes out at the Paparazzi: In a very philosophical conversation concerning religion, Dave decided it would be fun to check and see if Chol was wearing his "Jesus sandals".  When he went to grab his pant leg, he got a little leg hair as well.  Chol yelled out in the middle of the Paparazzi restaurant and went on a rant about leg hair.  John and Leo thought this was going to shape up to be a reenactment of the famous "Battle at the Wafflehouse" that occurred in Charlotte in 1997.
Easter Interference: Easter is always the 1st Sunday after the 1st full moon after the Spring Equinox (which is March 20).  This dating of Easter is based on the lunar calendar that Hebrew people used to identify passover, which is why it moves around on our Roman calendar.  This year, Easter fell on the Sunday of the second round weekend.  We shifted the trip and drove down Tuesday night, then returned Saturday night after the games.  Thanks to John's masterful driving, we got home at 2:30AM, this included a side trip to Dulles Airport.
Each photo above represents one day, click on any one to see the days
photos or click on the mosaic to go see them at

---
The Games
6) Perdue  

|

         

 

| 

 Perdue

11) Baylor  

|

| 

             

 

| 

 

Xavier

3) Xavier  

| 

| 

| 

 Xavier

14) Georgia  

| 

 

 

 

7) West Virgina  

| 

 

| 

 West Virginia

10) Arizona  

|

| 

 

| 

 

West Virginia*

2) Duke  

|

| 

| 

 Duke

 

15) Belmont  

|

* upsets
Highest Final Seat: Elite 8