Dallas Texas

March 2006
---
Day 1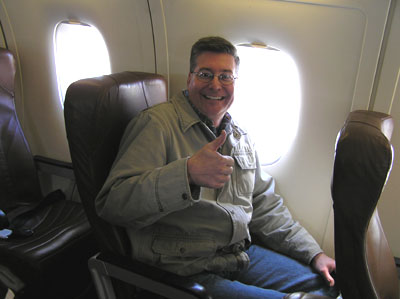 Dave in our 32 passenger plane with his private row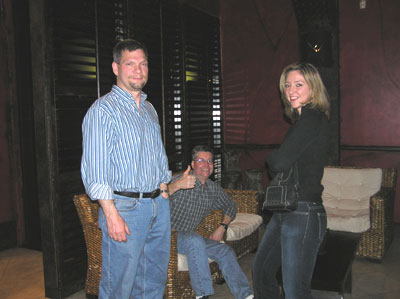 Tom and his friend Mo from TRC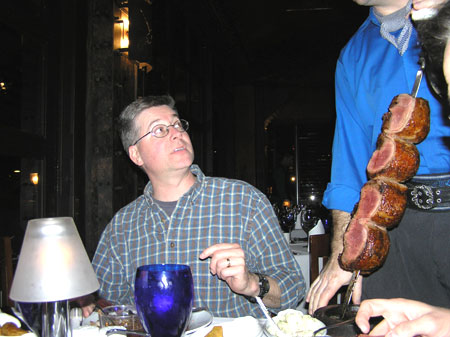 Dave getting a little nervous about dinner
---
Day 2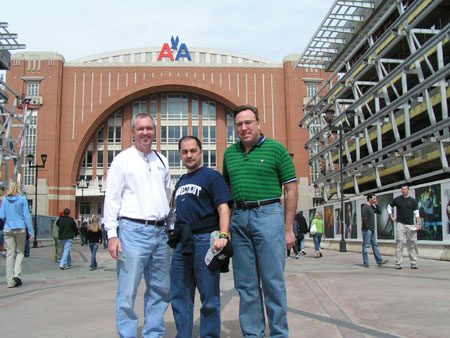 American Airlines Center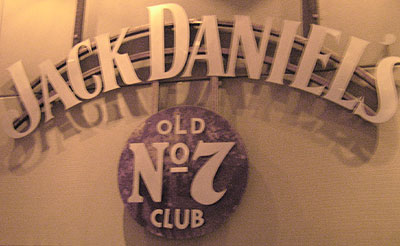 The first year that offered adult beverages at the stadium!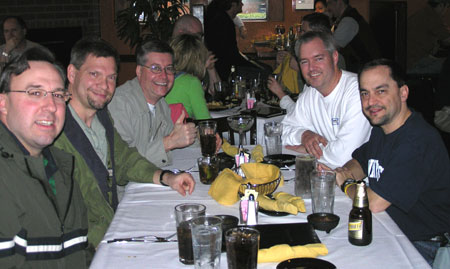 Mexican Dinner at RJs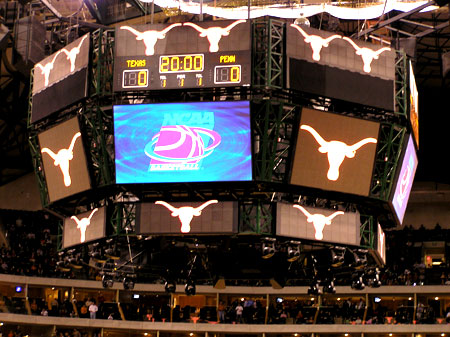 Texas was here!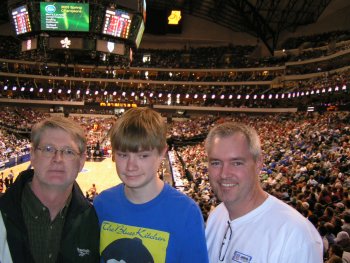 Dave, his Brother-in-law and nephew
---
Day 3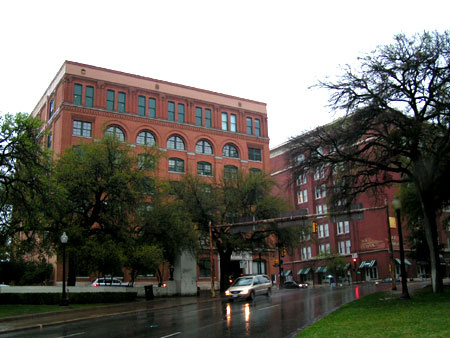 The Texas School Book Depository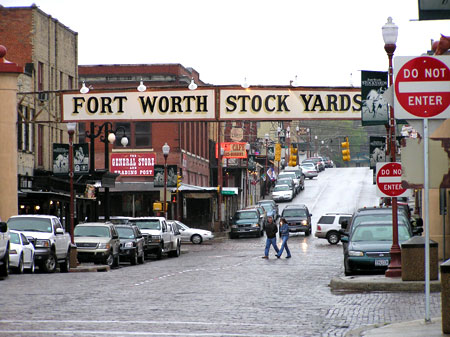 Fort Worth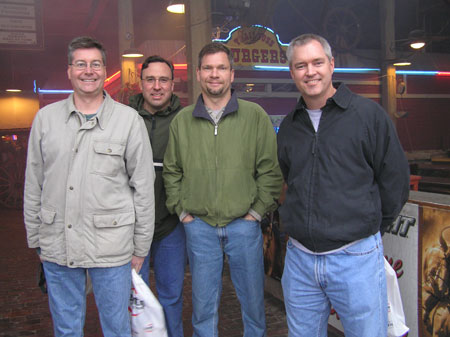 The Stockyards at Ft Worth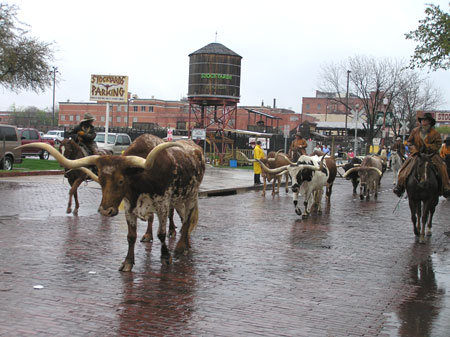 The Running of the Bulls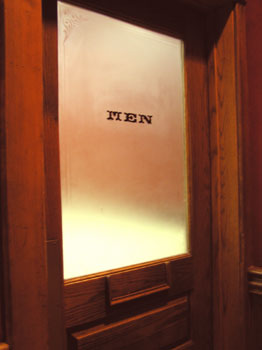 The running to something else for two members of the Tradition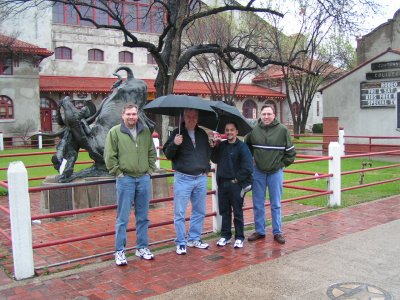 More Great Weather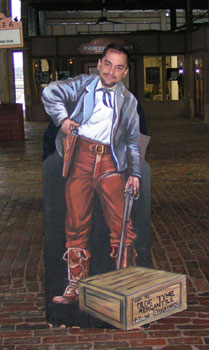 Guess Who?
---
Day 4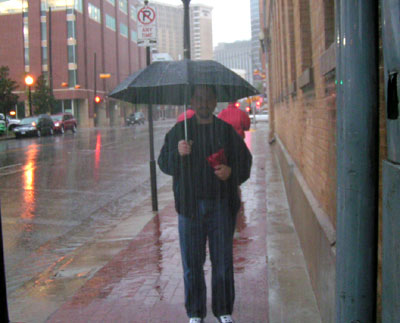 The rain started early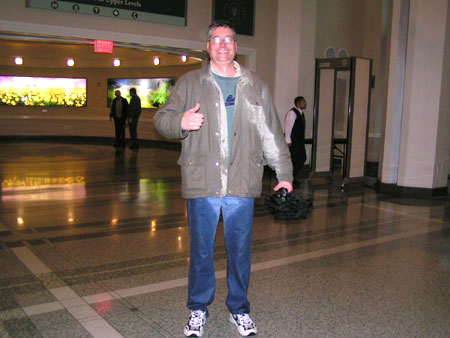 Only a few dry spots left on the infamous walk to the games
Many of us had to wring out our clothes in the pristine rest rooms.
---
Other Memorable Moments
When we flew in we could see wild fires all over the place.  When we flew out, we could see flooding all over the place.
Parts of Dallas got 8″ of rainfall in 2 days.  One of our hotel considerations (the Embassy Suites) had an entire parking lot that was under water.
The mistake of not taking the "On the Border" bus to the games on Sunday.  The result was sitting in wet clothes for 5 hours.
The stomach virus that took down two members for several days on the trip.
---
The Games
| | | | | |
| --- | --- | --- | --- | --- |
| 1) Memphis  | |  | |   | |
| | |  |  Memphis94-78 | | |
|  16) Oral Roberts  | | | | | | |
| |   | | | |  Memphis 72-56 |
|  8) Arkansas  | |  | | | | |
| | |  |  Bucknell 59-55* | | |
| 9)Bucknell  | |  | |   | |
| |   | |   | |
| 7) California  | |  | |   | |
| | |  | NC State 58-52* | | |
| 10) NC State  | |  | | | | |
| |   | | | |  Texas 75-54 |
| 2) Texas  | | | | | | |
| | |  | Texas60-52 |   | |
| 15)Penn  | | | | | |
| | | | | * upsets |
Highest Final Seat: Memphis and Texas made the Elite 8