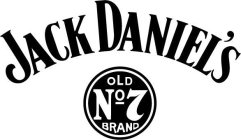 The official beverage of tha NCAA Tradition is Jack and Coke.  This occurred when the drink was introduced to John by Leo at the first trip in 1995.  Leo recommended it and John said "Hey, that's pretty good!", the rest is history.
In 2000, we visited the distillery while on our Nashville trip which cemented our support for  the  official beverage of the NCAA Tradition.
All four consistently concurrent members are now all Tennesee Squires as well.
---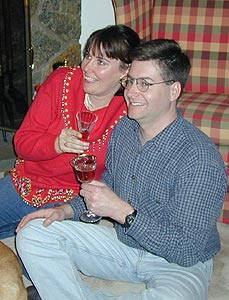 The last Tennessee Squire is crowned!  January 23, 2008
Congratulations to Dave C for being nominated and accepted into the Jack Daniels Tennessee Squire Association.  Dave now joins his fellow squires Leo P, the other Dave C and John K on the first trip to feature 100% Tennessee Squires.
Again, Dave's wife was very proud of her new squire.
The letter from Jack Daniels inducting Dave…
January 23, 2008Hello Leo,Greetings from the Tennessee Squire Association! Just wanted to let you know we received your nomination of David C, and it has been accepted and is being processed. He will receive his credentials within a few weeks.I checked out your NCAA Tradition website — what a great tradition! I enjoyed looking at the various places you and your fellow travelers have visited, and especially liked the photos from Nashville and Lynchburg.Where are you going for the 2008 tournament? Just curious.Anyway, thanks for the nomination. Hope you'll continue to stay in touch.Regards,John McBrydeJack Daniel DistilleryTennessee Squire Association
---
| | |
| --- | --- |
| Although Ken seems to have the spirit, he has still not been inducted as a squire by the Tennessee Squire Association. Maybe next year Ken! | Order of Induction: Leo , Chol, John, then Dave |
---
To see the the historical photos from the Wildwood drinking commission click here